Let's first clarify that this is Washington D.C., not Washington state. Yes, unfortunately some "sports fans" do not know this.
Zack Bolno, the Director of Public Relations, made this one very simple for me. The support the Wizards gave me here made me fall in love with this franchise on Friday night. Zack put me in touch with Daren Jenkins, another member of the Media Relations team. Every team has interpreted/helped in a different way, but the Wizards took it to a whole 'nother level!
First things first, the Verizon Center, located in the heart of downtown D.C. Possibly the most perfect location for an arena. All of the tourist spots are within walking distance.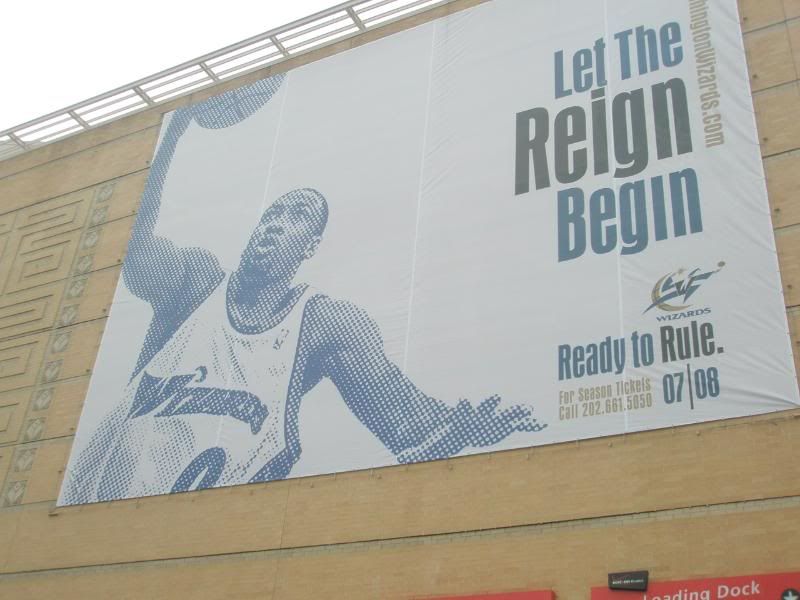 One one side of the Verizon Center is Chinatown
Connected to the arena are many bars, restaurants, and shopping opportunities.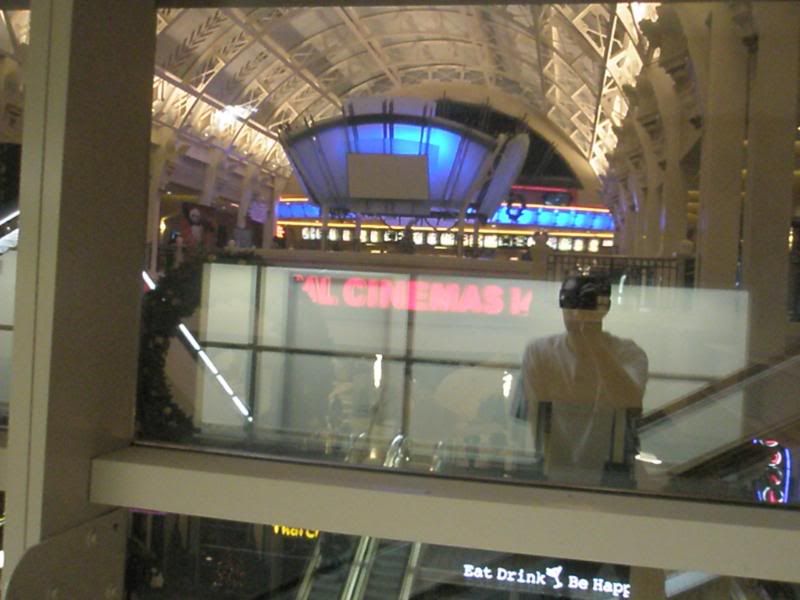 Next, allow me to mention David Morrow. The Wizards game was his first of the NBA tour, but he would be attending all 3 on this specific weekend. I have to thank Dave, because most other friends to this point have simply reaped the benefits of my efforts & allowed me to do all of the planning and carry the financial burden, he took care of the planning, reservations, and even helped take out a chunk of the finances. Thus, you'll definitely see Dave appear many more times during the tour.
Once we got inside, Daren had media passes and tickets waiting for us at the Press Entrance. These Media passes were possibly the coolest thing I've experienced on the tour to date.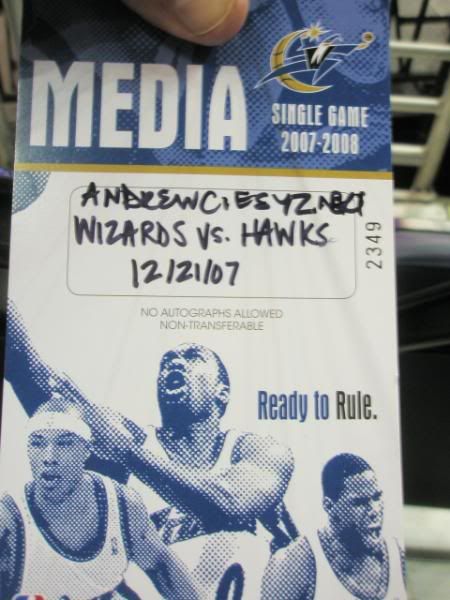 Dave thrilled with his media pass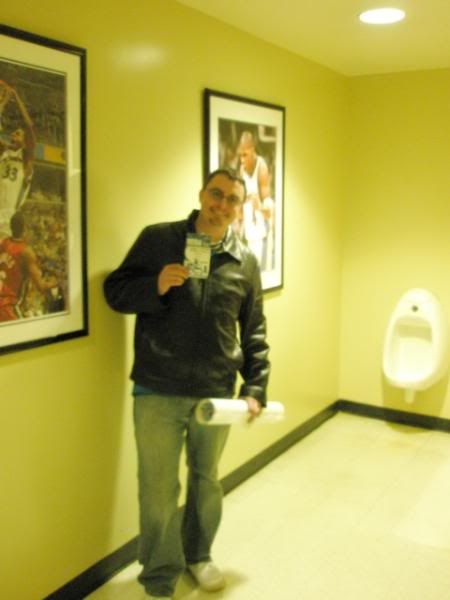 Upon meeting Daren, he took us to the Media Lounge, where we had dinner. Here we saw such personalities as former NBA player Dennis Scott (who didn't seem to take his ipod off all evening) and former USA Olympic Basketball member Steve Smith.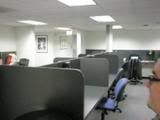 Steve Smith
Dennis Scott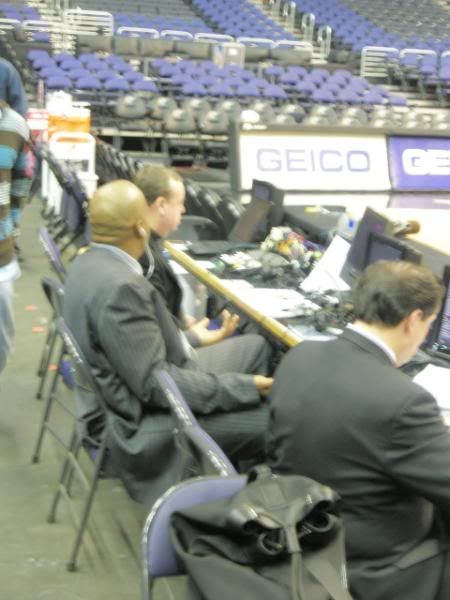 Daren took us into the Wizard's practice court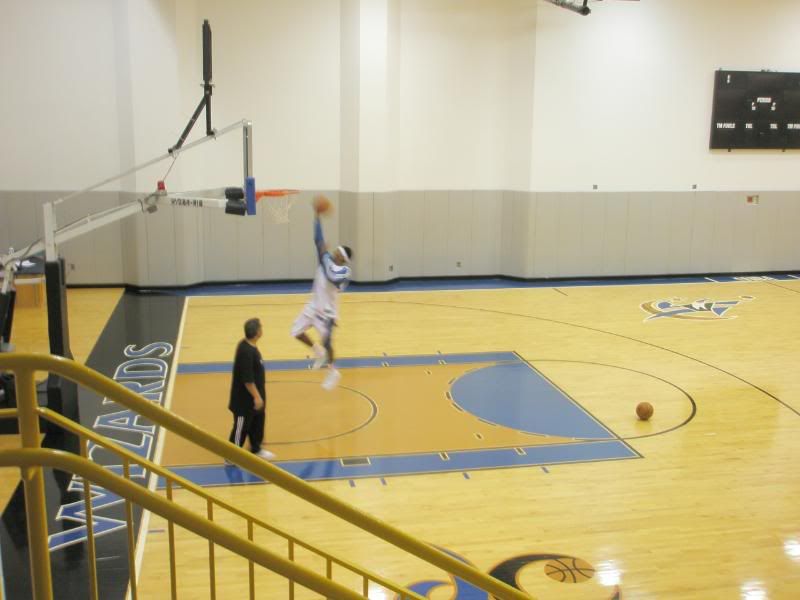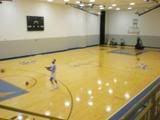 Eddie Jordan stating a few words to the media, including us, before the game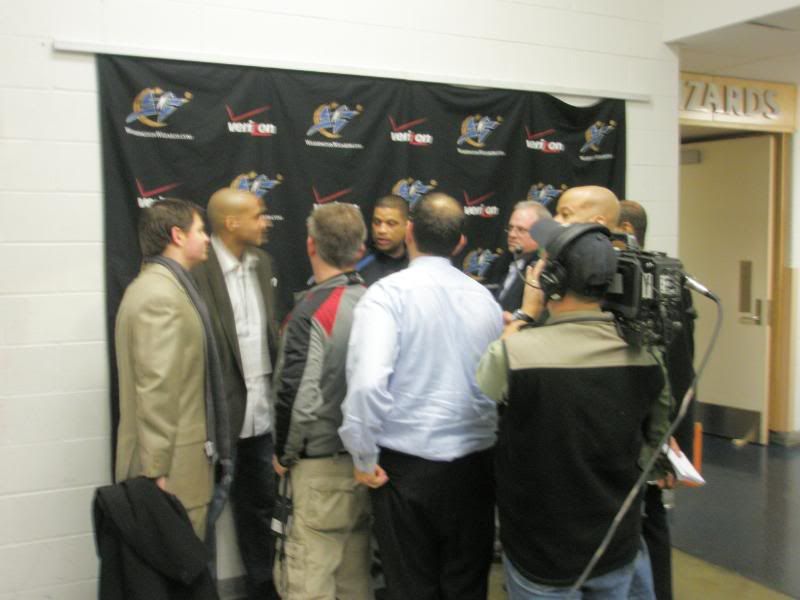 A photo with former UNC Tar Heel Brendan Haywood
Look at this, I get a chance to meet one of my favorite college/pro players of all-time (Caron Butler) and I decide to fall asleep.
Curling up with a good book
Cheerleaders/dance team members are great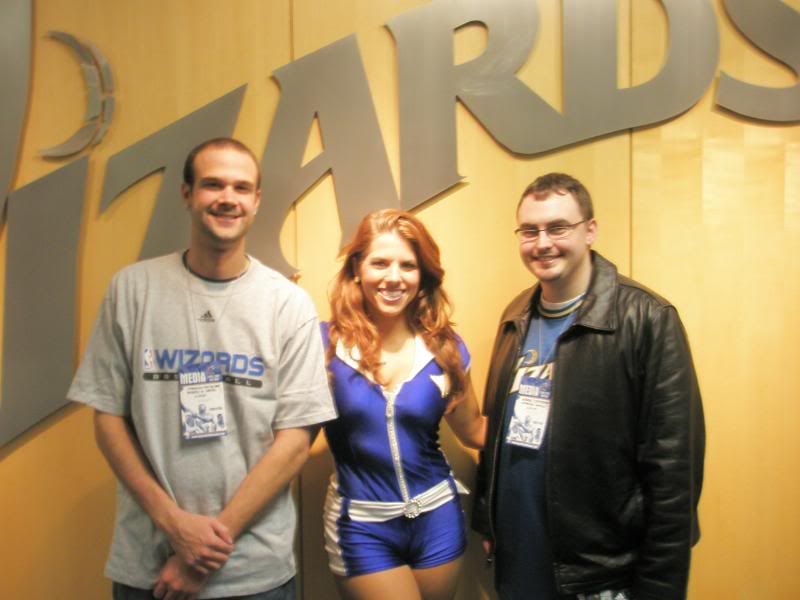 Monsterous bobblehead. Wish I had that to sell on eBay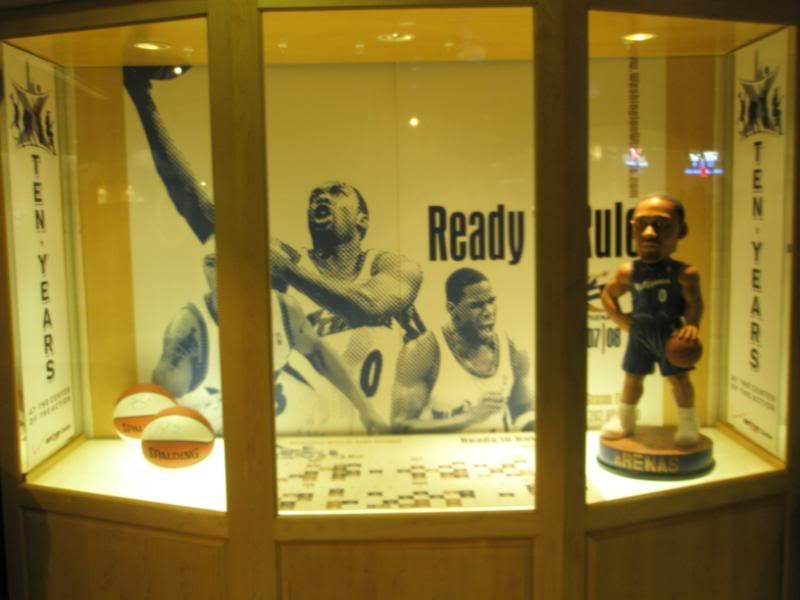 The title
Full court shot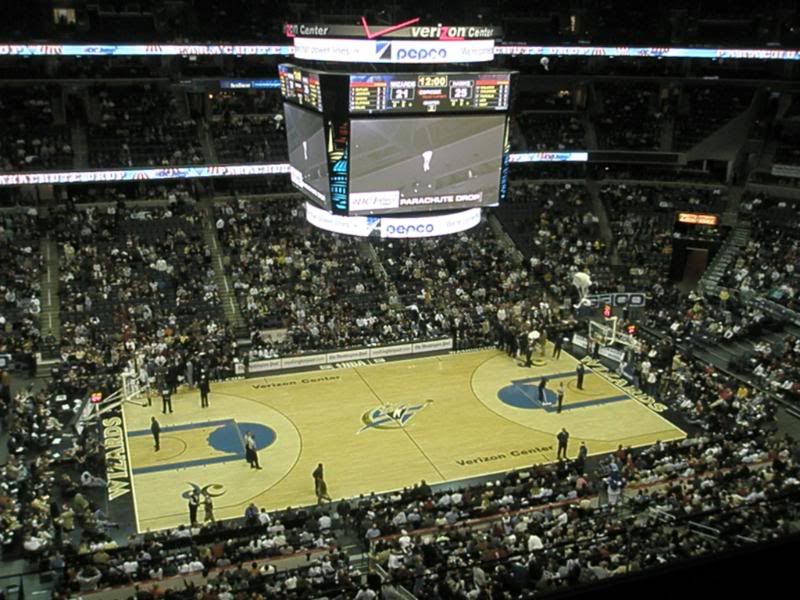 Another very cool introduction here. When the Hawks were introduced, the scoreboard would post very unflattering stats, such as averages 3.4 turnovers per game, played in 1.2 minutes last game. Very Funny! Then once again, Kanye West's "Stronger" played and it showed images on the Hi-Def screen of the Wizards players pulling up in fancy cars and getting ready for the game.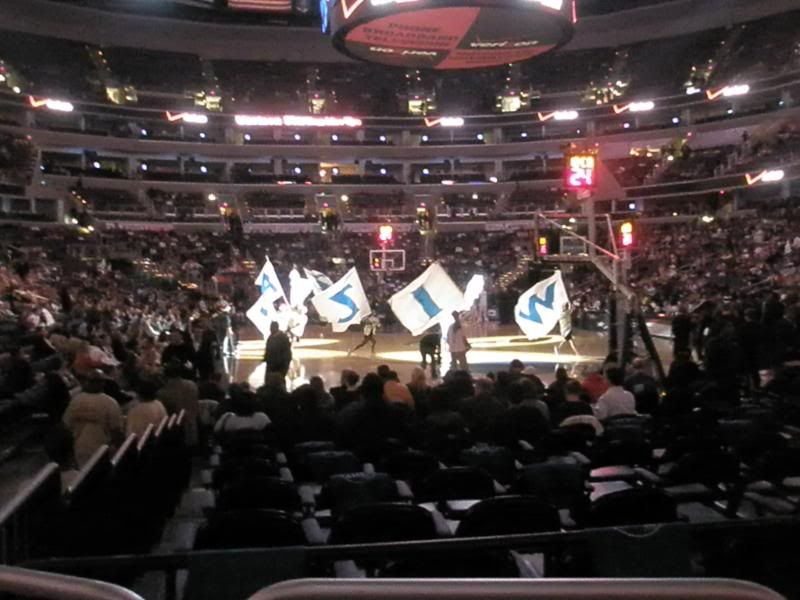 Dave showing possibly the best sign to date?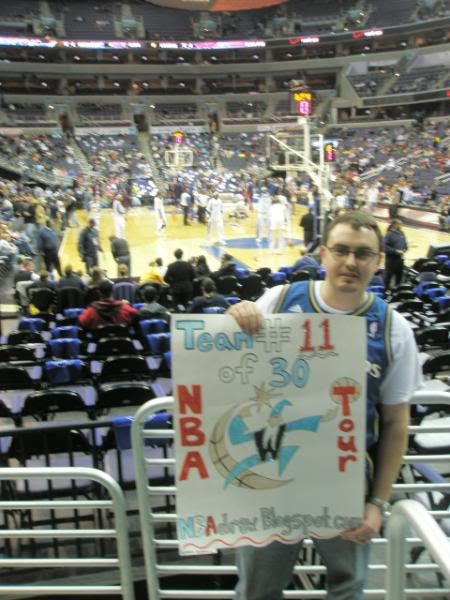 Tip-off (Don't worry, the seats would fill up)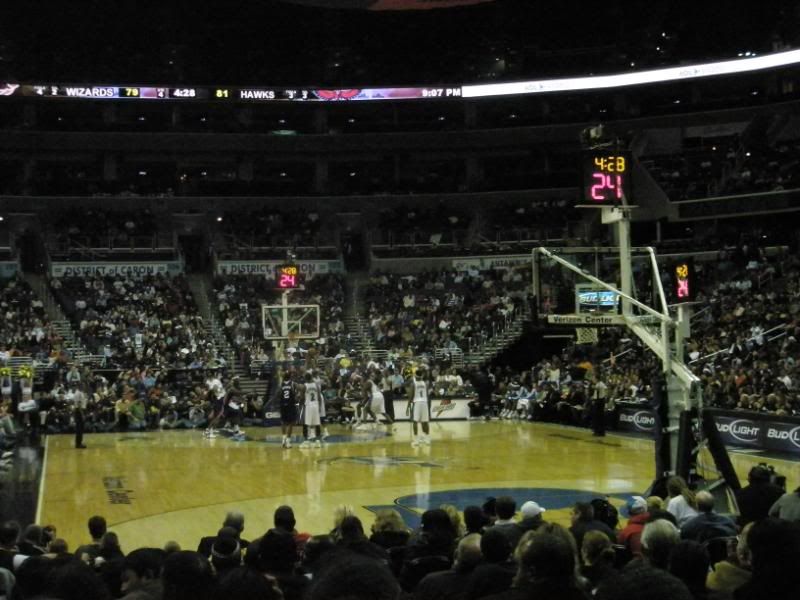 WWE (formerly WWF) Champion Batista is in the house!
Every year of the Verizon Center's existence had a commemortive board
Caron in the corner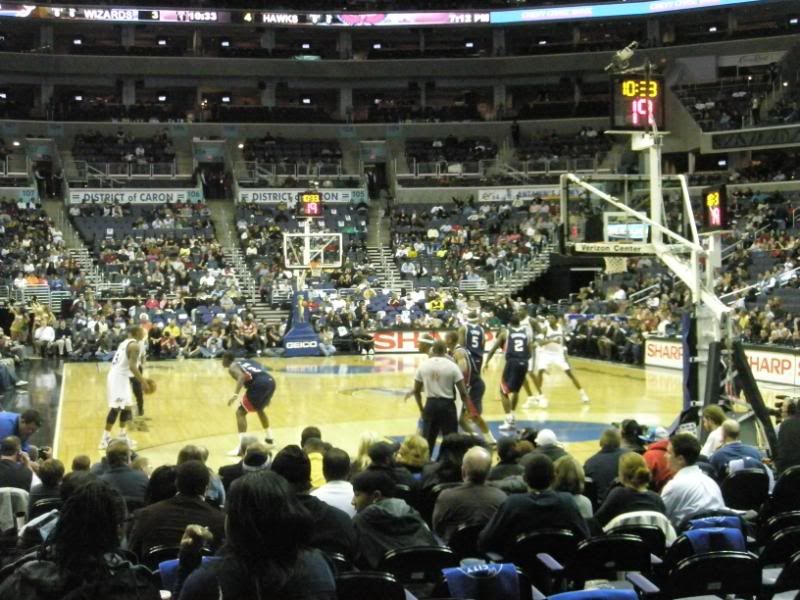 Awaiting a rebound
Soccer phenom Freddie Adu in the house!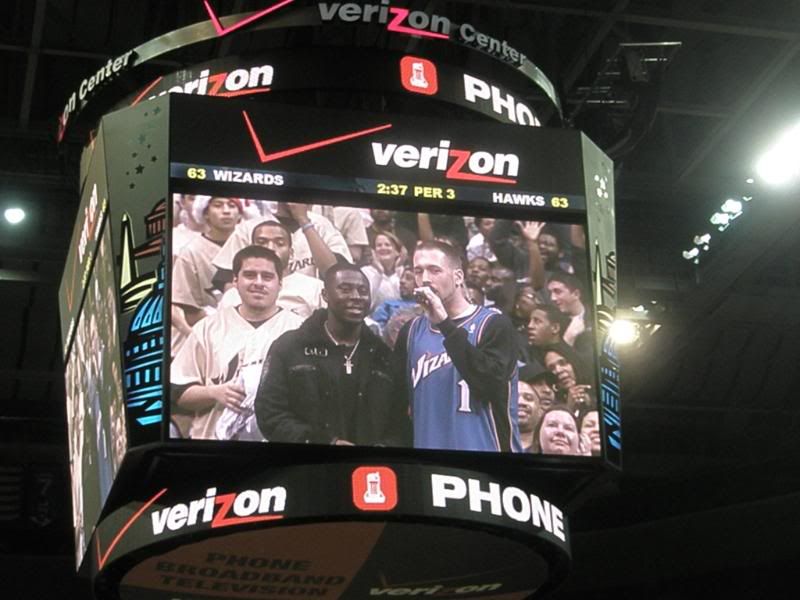 When the Hawks shot a free-throw, this was shown on the scoreboard and really got the fans to boo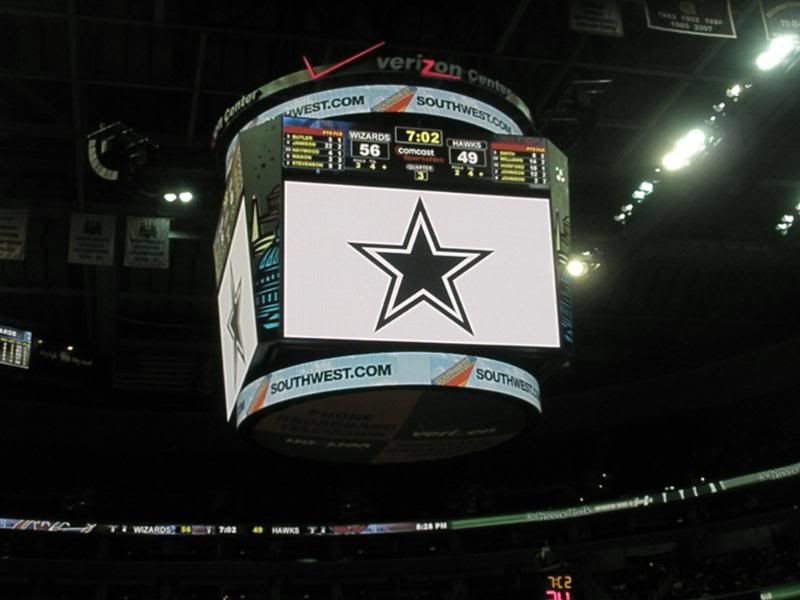 Joe Johnson led all scorers, scoring 32. Half of his points came in the 4th quarter alone. Another game that went down to the final moments. Josh Smith broke a late tie with a big 3-pointer. Nick Young had a chance to tie it with his own 3 pointer, but missed and the Hawks won 97-92. They are clearly a better an up-and-coming franchise in the NBA. I see them making the playoff this year. It was nice to see Gilbert Arenas consoling Young after he missed the shot. There are times that I think Gilbert is my favorite NBA player just by his off-the-court actions.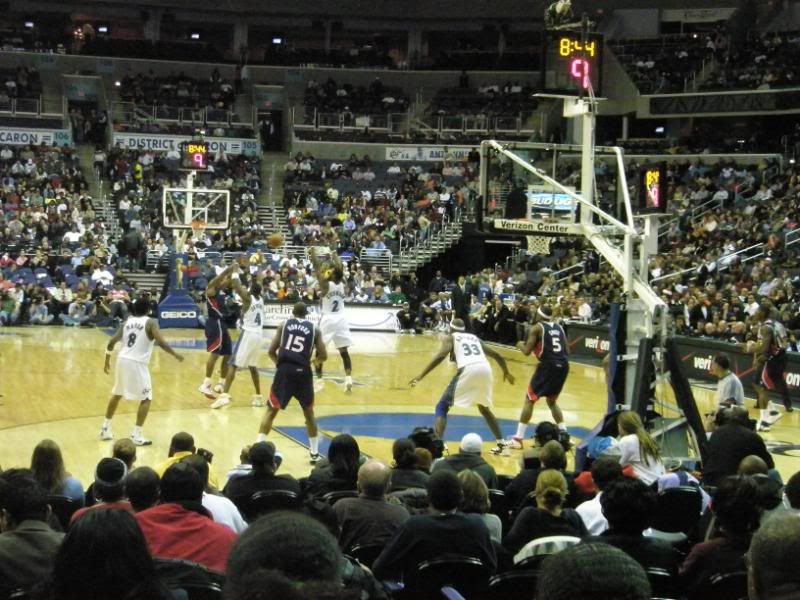 The Wizard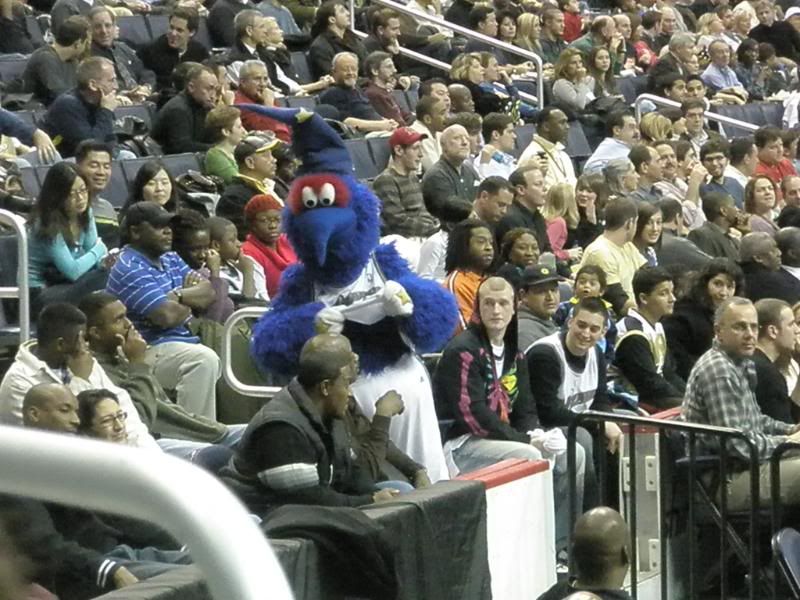 Some comfortable seating for several lucky fans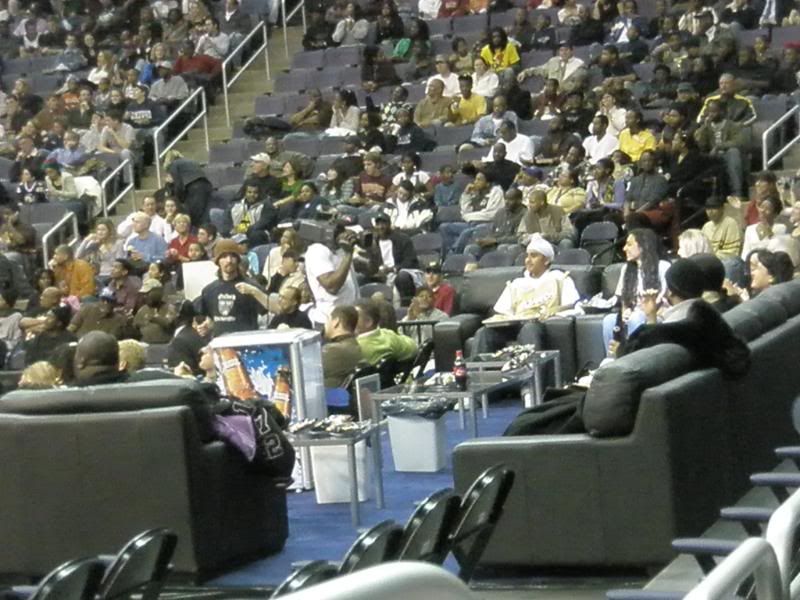 Half-time was also very unique. With our media passes, we walked down to the court, in front of the scorers table and back into the tunnel. Once inside, we went back to the media room for WAFFLES AND ICE CREAM!!!! All kinds of flavors and toppings available!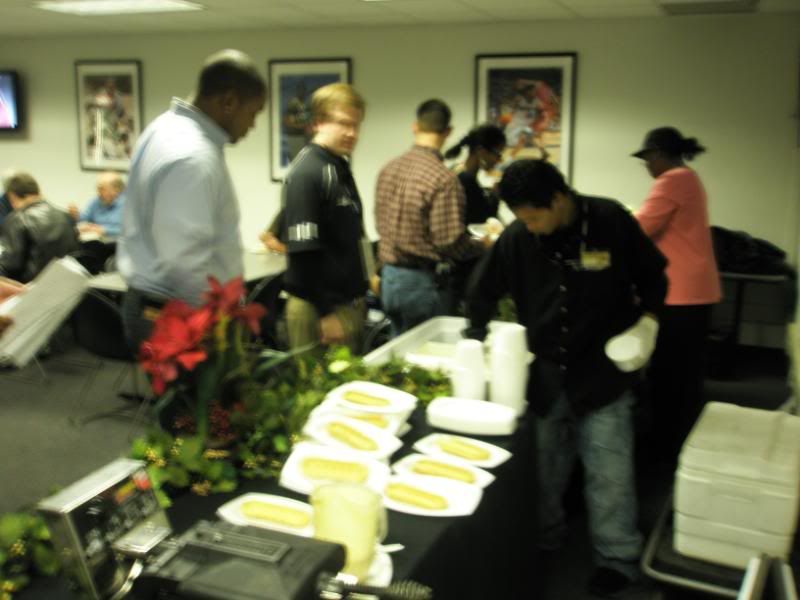 S. Claus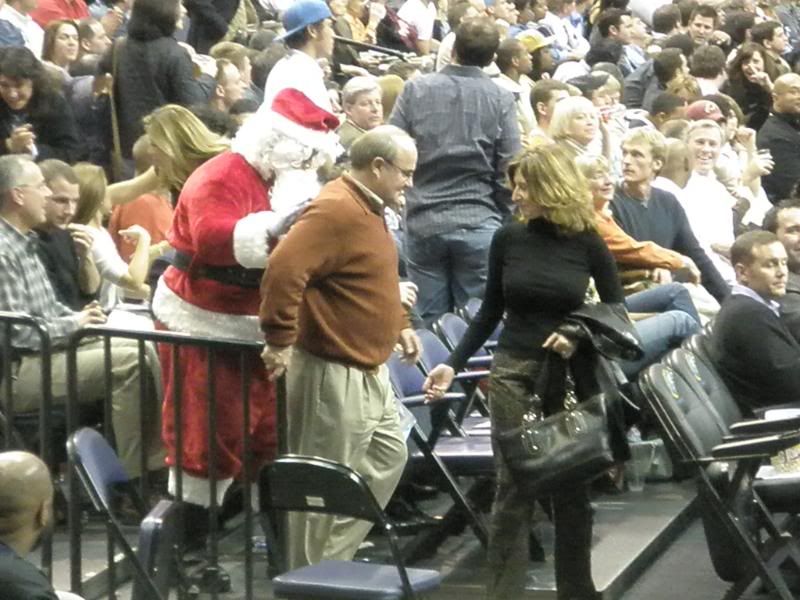 Daren made sure that my sign made it on the jumbo-tron. Of course, the friend in front of me had to do her "Gator" mouth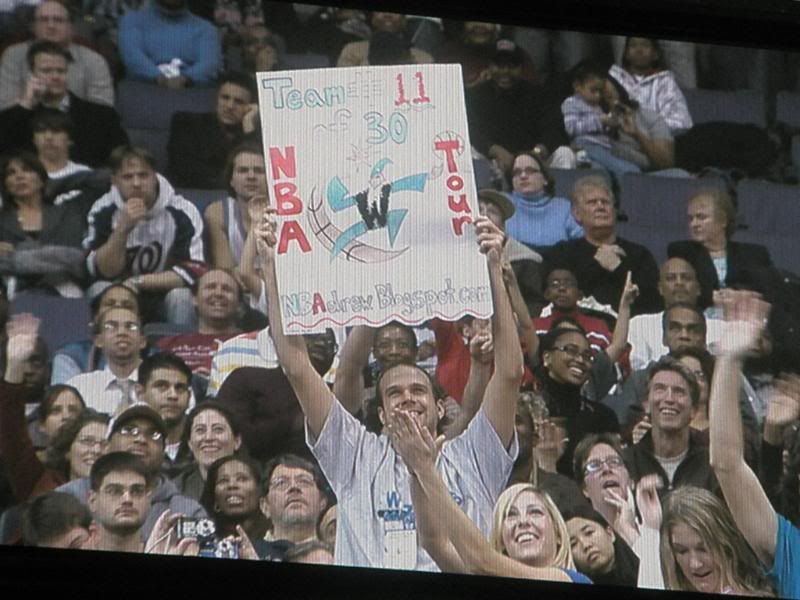 Wizards locker room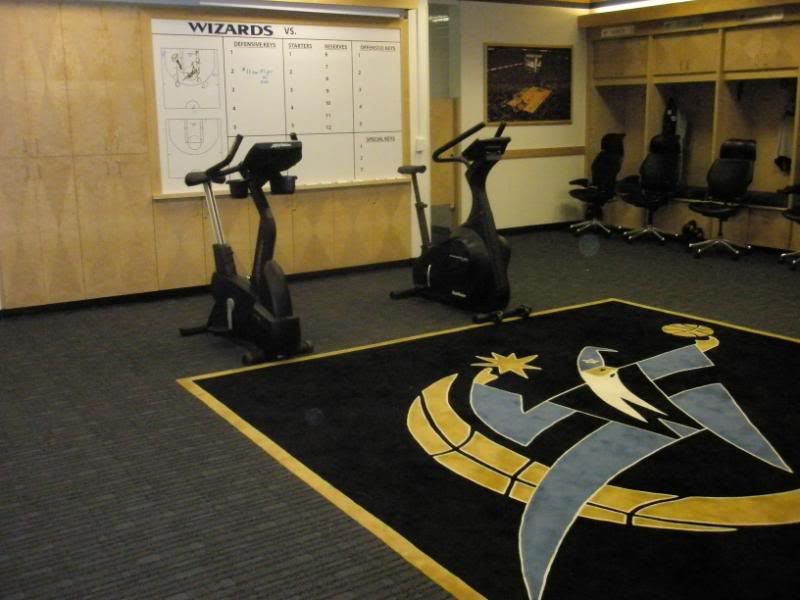 Jerseys and warmups
Antawn Jamison signing autographs. He got all members of the Wizards staff a very nice Christmas present
The copier where Daren printed off the stats. Daren showed us this website that all the the NBA teams upload and download the stats from. This was also very fun because rather than just showing us around, Daren showed us what his job included.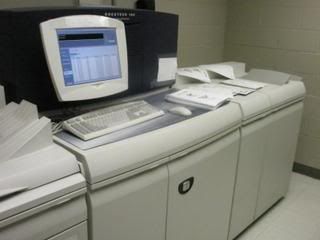 Daren led us out to the Hawks team bus, where I met the Hawks Director of Media Relations (a great contact for when I travel to Atlanta). This was a very different opportunity. Here security was at its highest as the players were mingling with their families before getting on the bus.
Josh Smith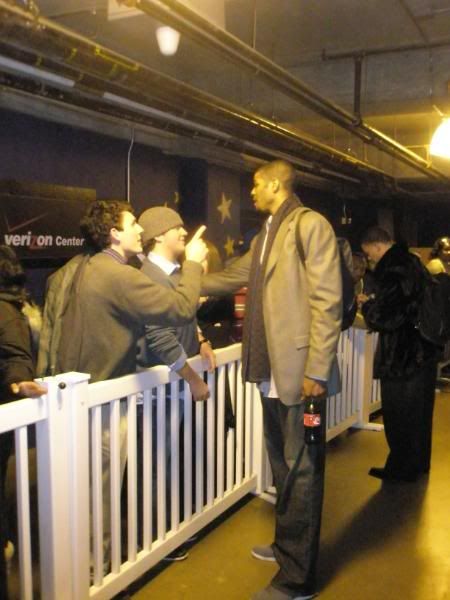 Zaza Pachulia in the middle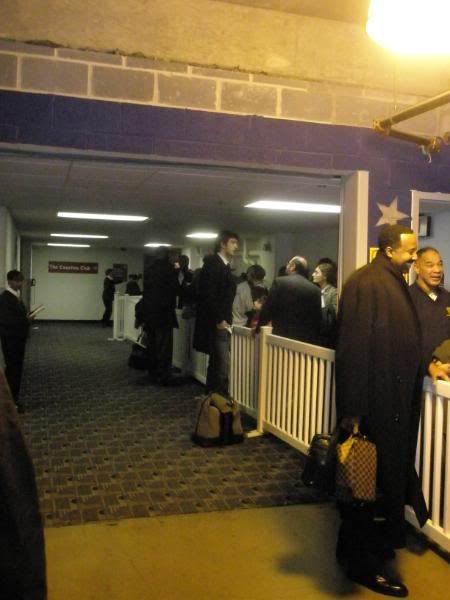 Josh Childress (possibly the skinniest NBA player?)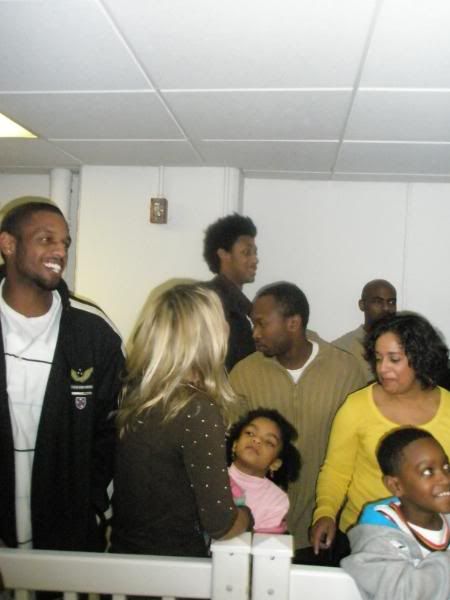 We got very close to Gilbert Arenas & Dave totally blew his chance to get his jersey signed. I couldn't get my camera out and powered on in time, so this disgusting shot is all that I got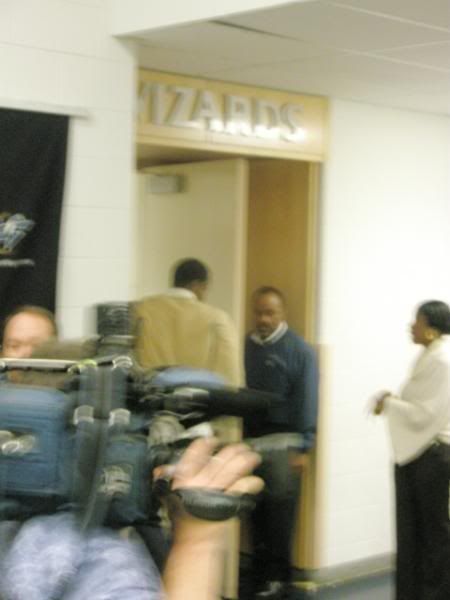 Zack allowed us to sit in on the postgame press conference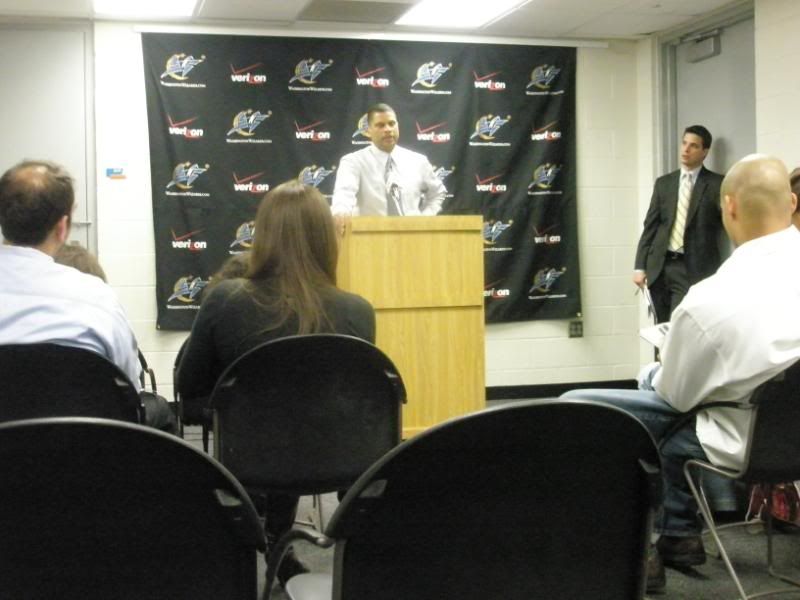 After the game, we hit up the Washington night life, which at one bars, Rocket Bar, we played CONNECT 4.
I didn't forget about sightseeing.
Sculpture Garden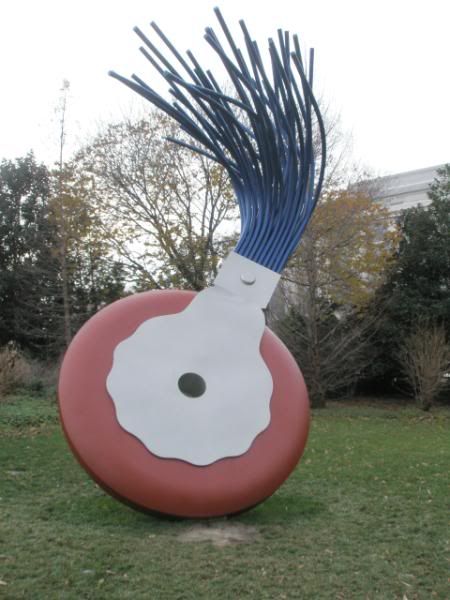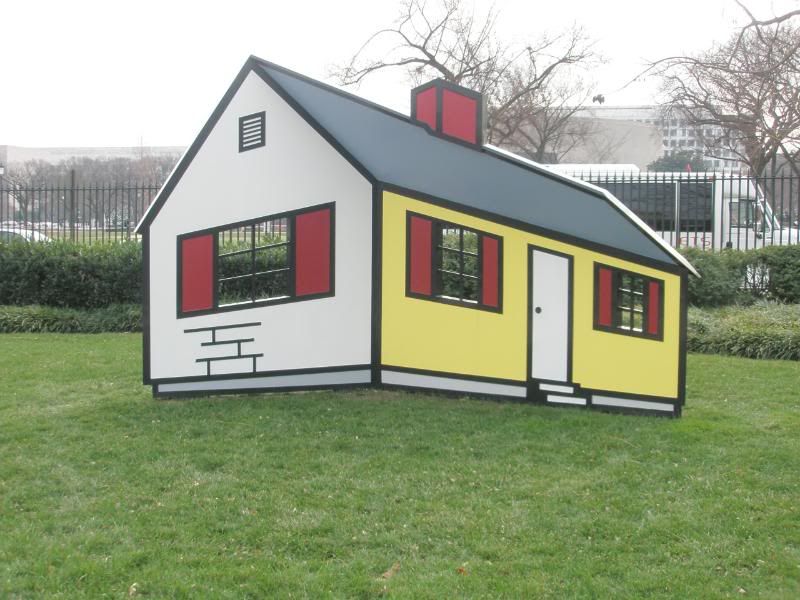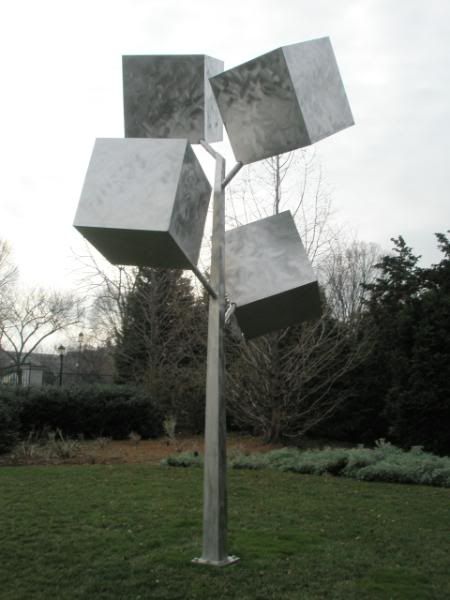 Washington Monument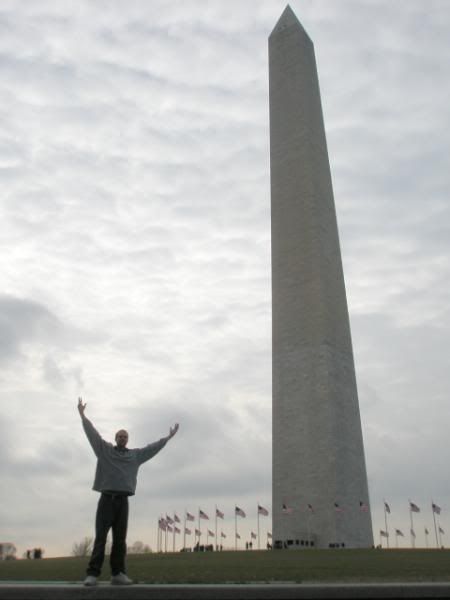 Dave hugs the monument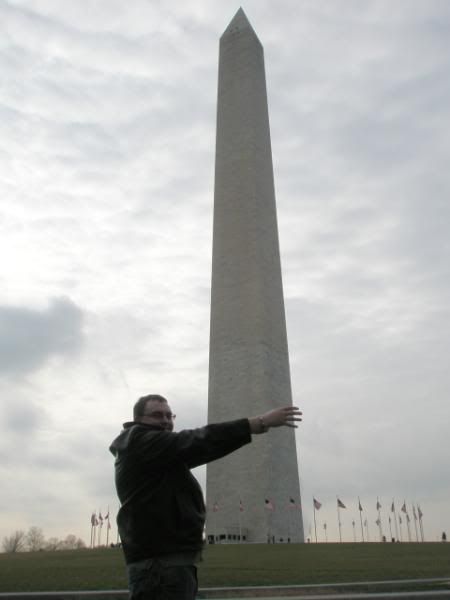 World War II Memorial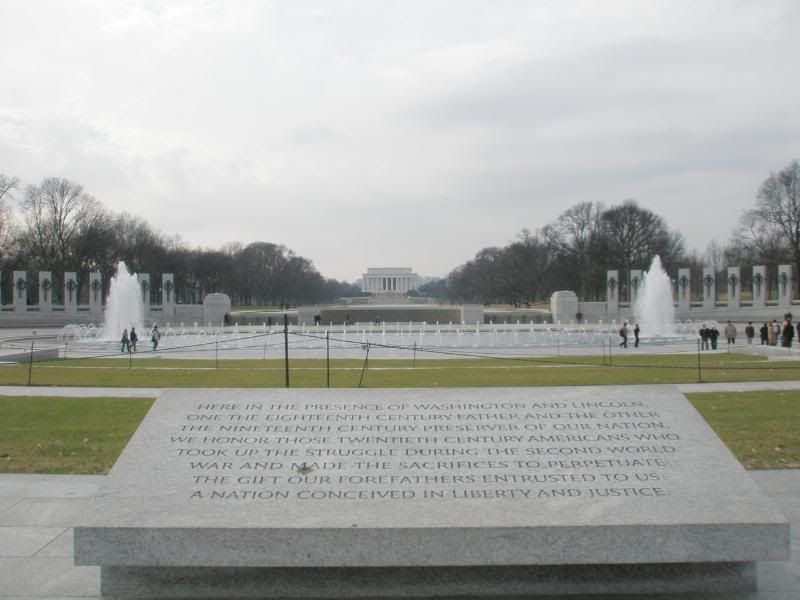 Reflecting Pool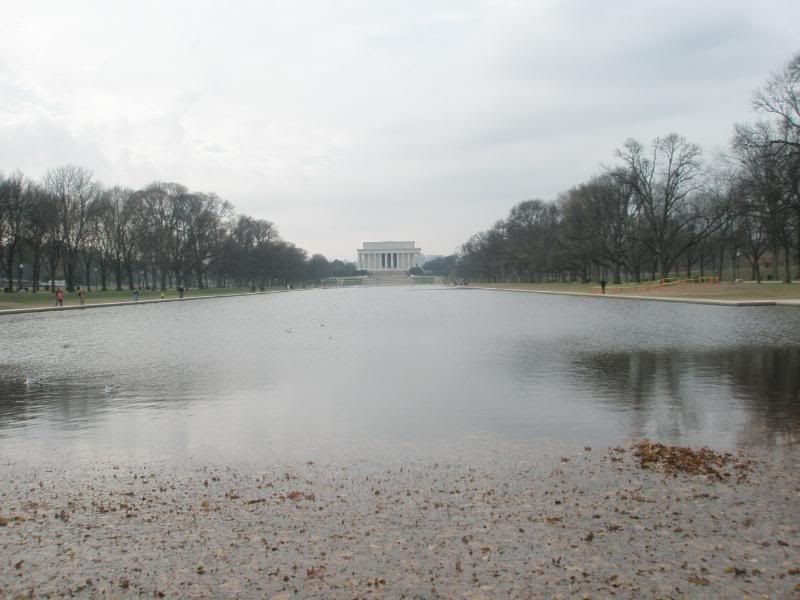 Honest Abe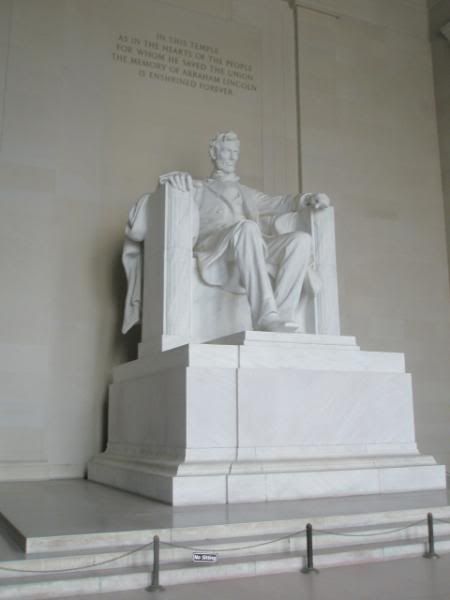 The Mall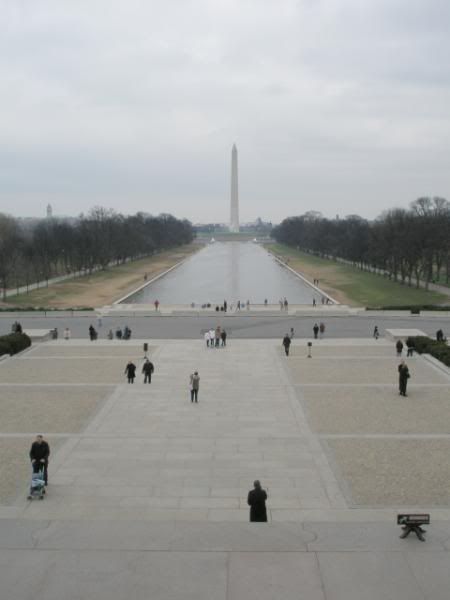 What's that memorial in the background?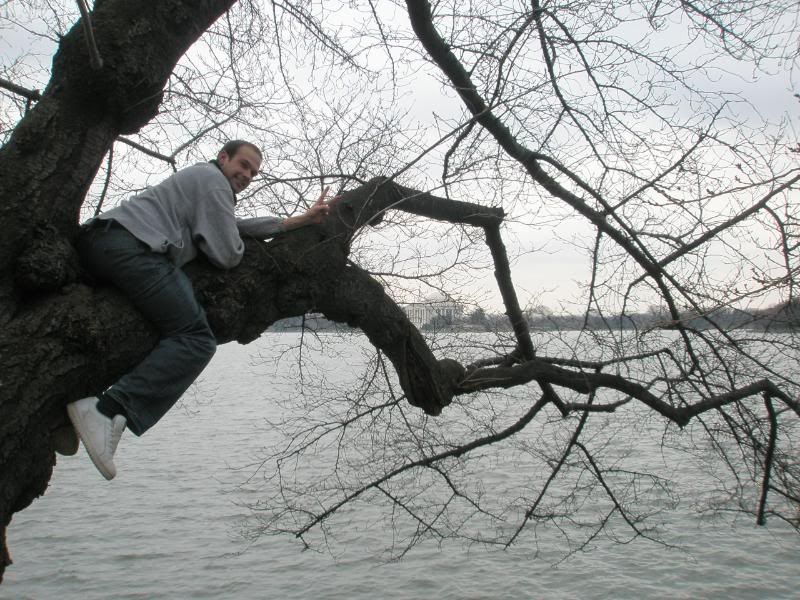 Jefferson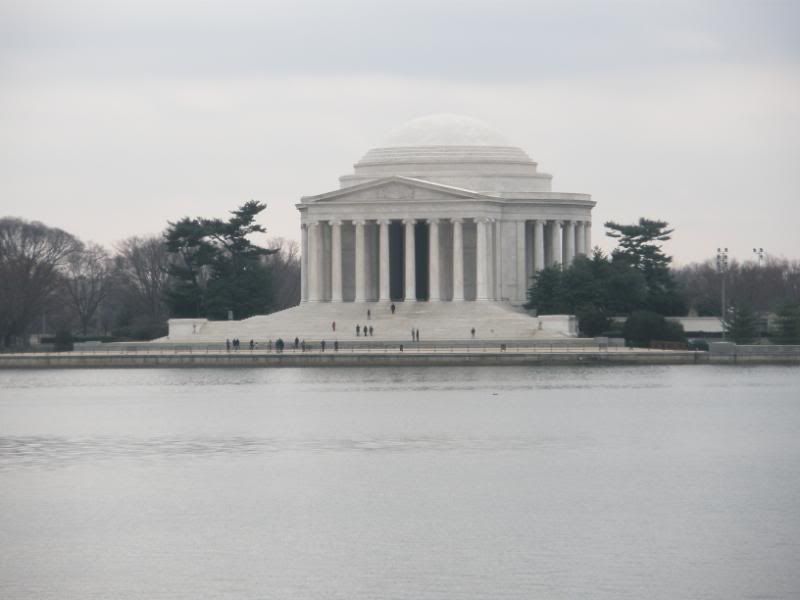 White House
The Nation's Capitol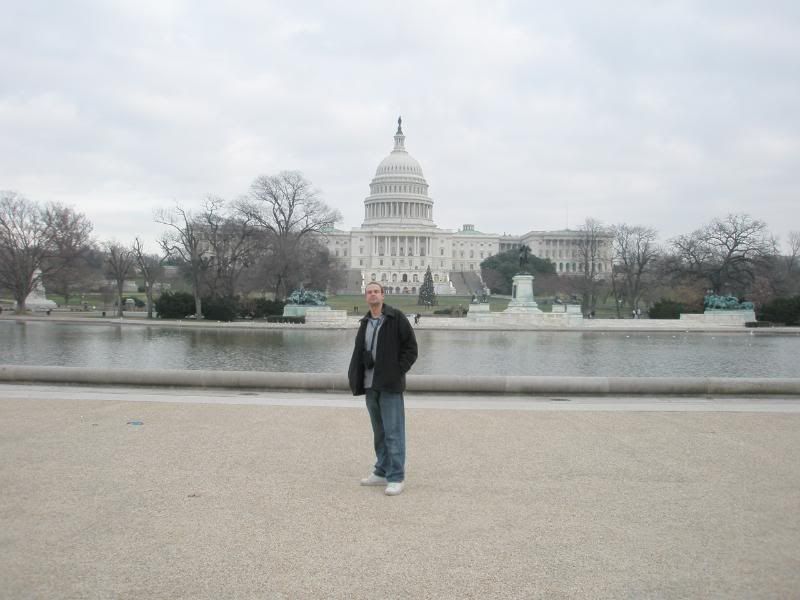 After a few hours of sleep, off to the Big Apple, New York City.
Thank You's:
Dave Morrow, Daren Jenkins, Caron Butler, Brendan Haywood, Zack Bolno & SHANA!!!
I can't thank the Wizards Media Relations team enough for possibly the most memorable experience to date. Zack & Daren were both very professional, friendly, and supportive of my dream. So again, thanks to both of them!