Probably the most unknown city in California is the state capital of Sacramento.
When you get to downtown Sacramento, its fairly easy to navigate as nearly every street is designated by a number or a letter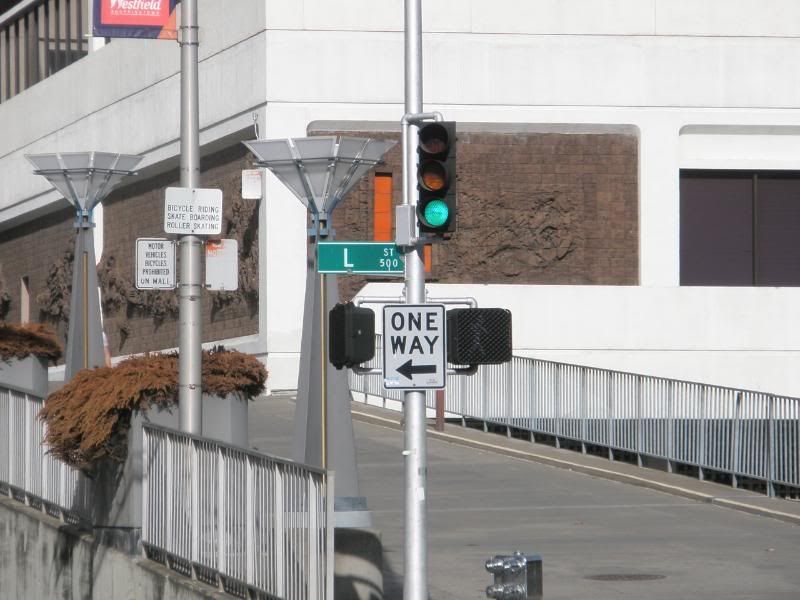 Shopping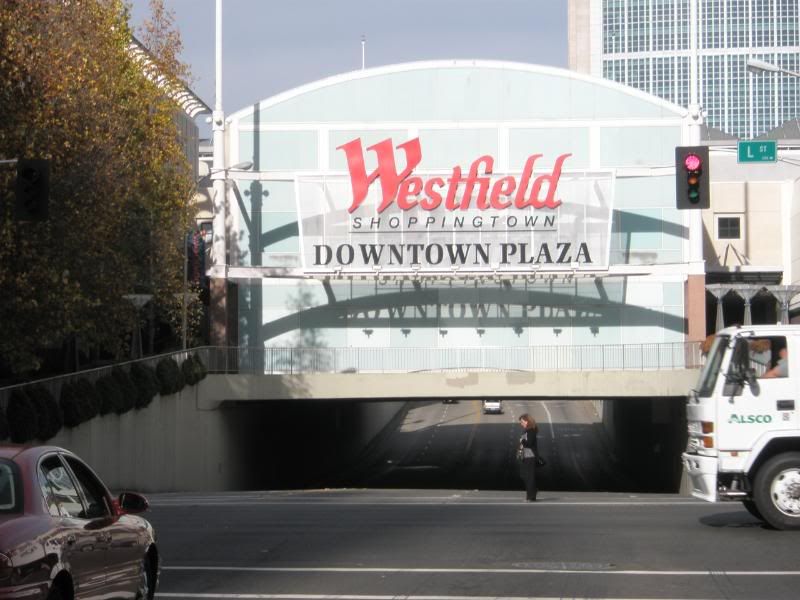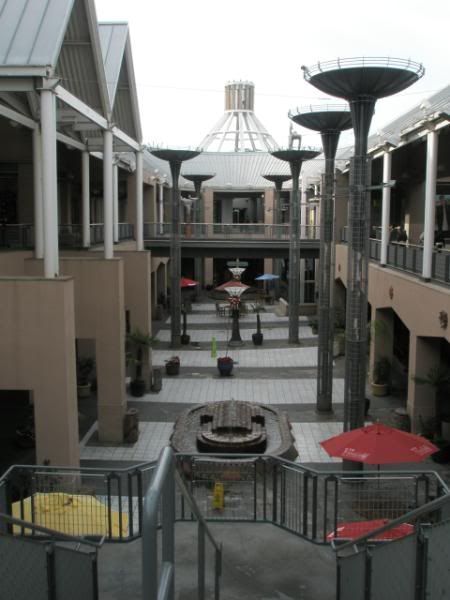 Ice skating in 70 degree weather...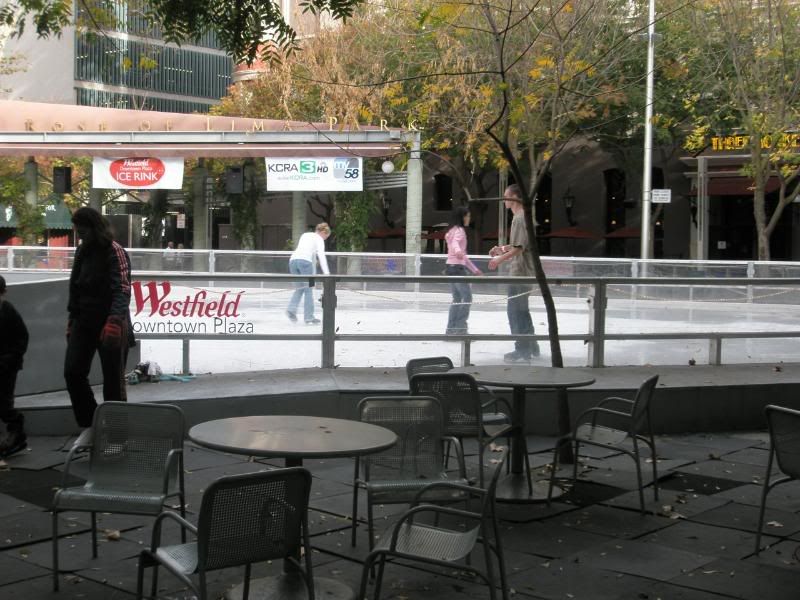 Capital building...some guy named Arnold works here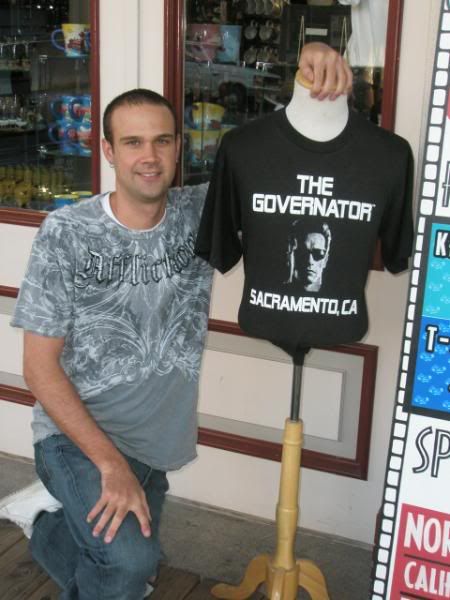 Old Town Sacramento. Shopping that you won't find anywhere else...
Candy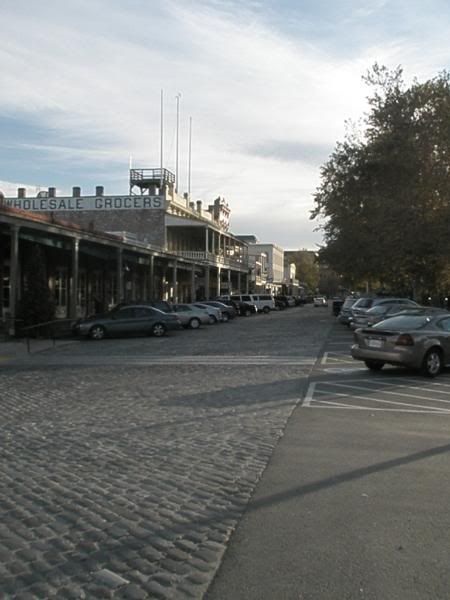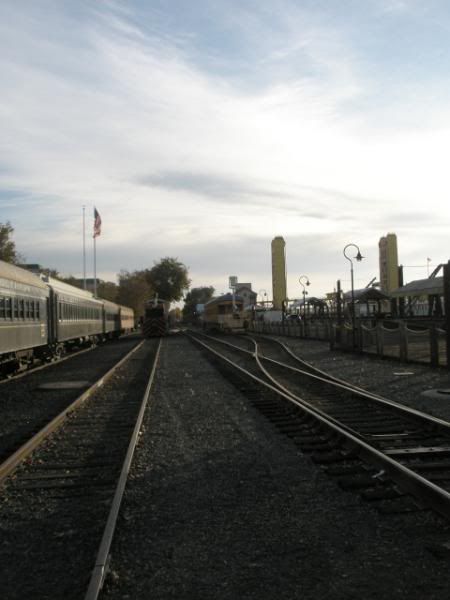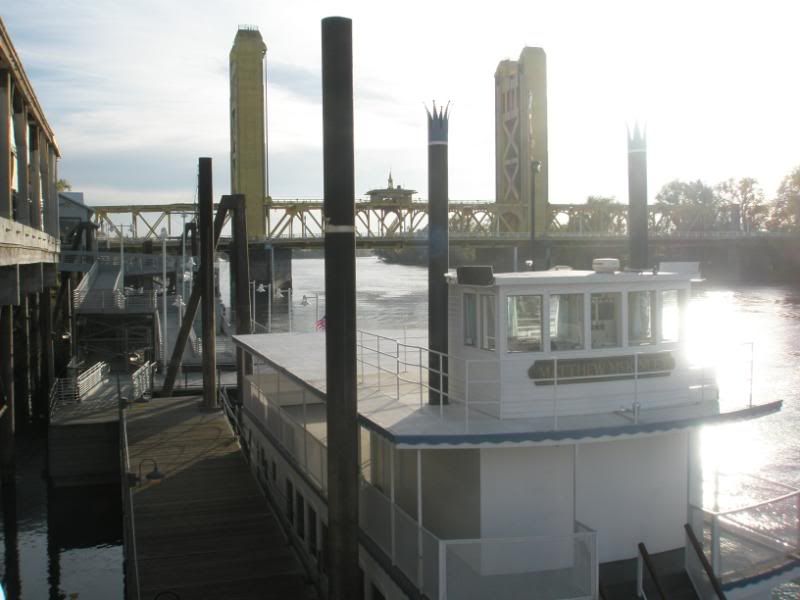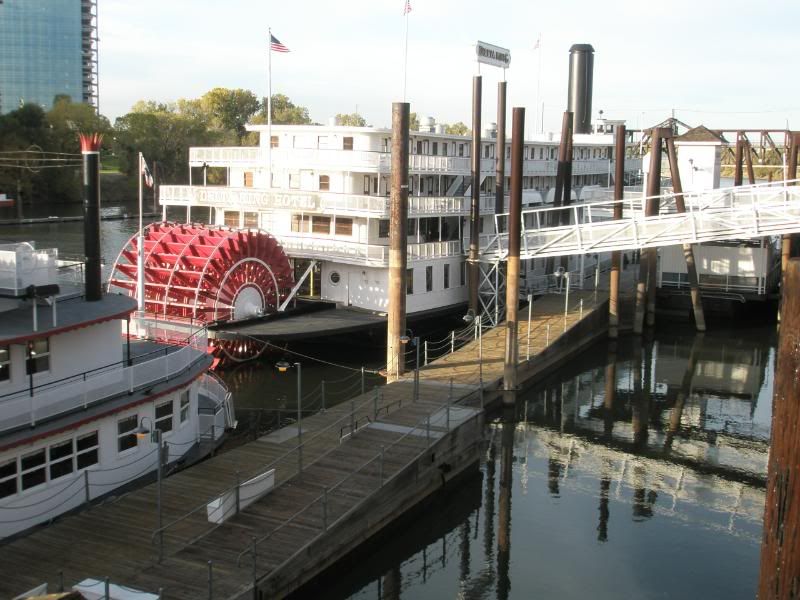 The Sacramento Kings.
Arco Arena is located a few miles outside of the city. Possibly the most obscure location yet. There has been much controversy about getting a new arena and moving the team elsewhere. After my night in Sacramento, I highly recommend that the team stays right there. Below will likely be my longest NBA game recap to date.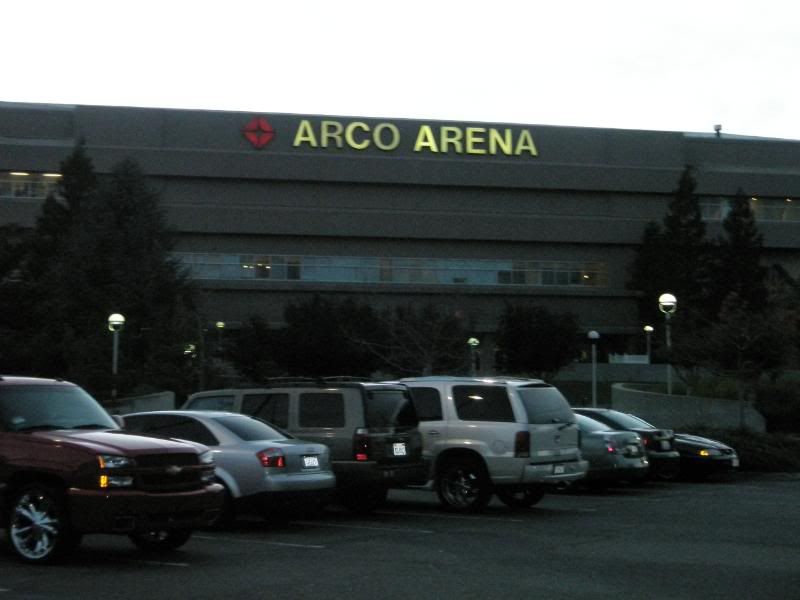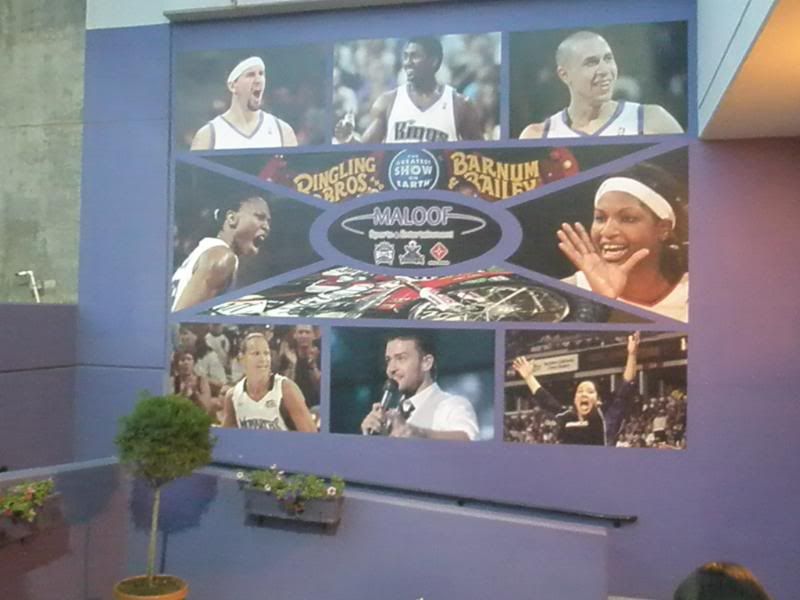 We were met early in the evening by our guide Alex Sigua. He immediately handed myself, Jim, and Craig a Sacramento Kings bag. Inside, we found a shirt, Spalding notebook, program, pennant, headband, pen, pom-pom, a mug among other things.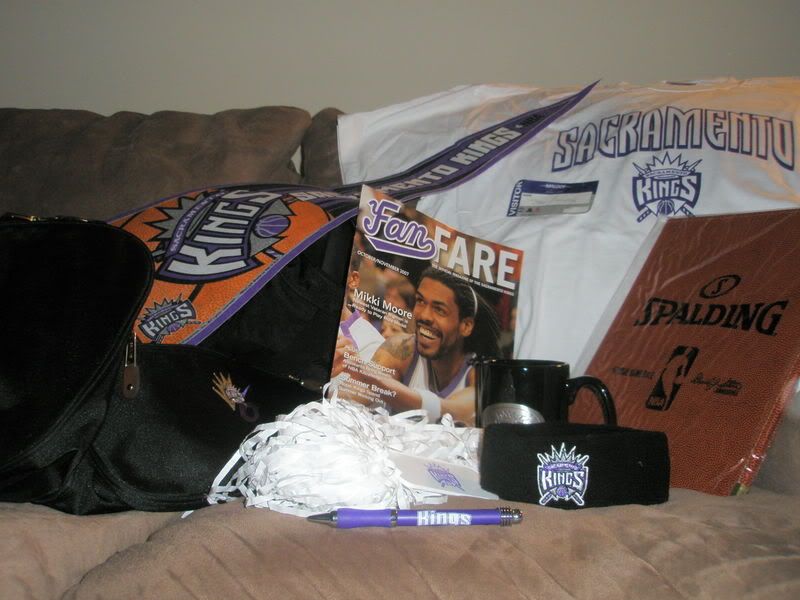 Press room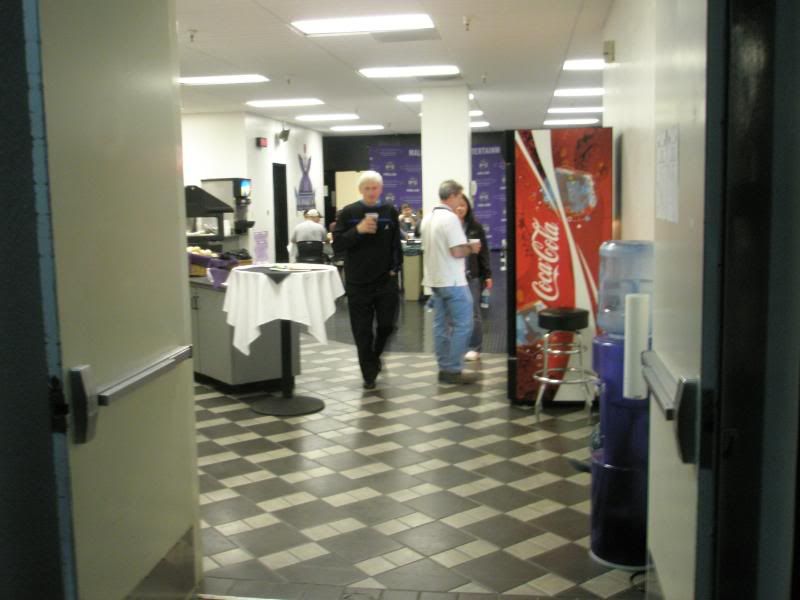 Pre-game interviews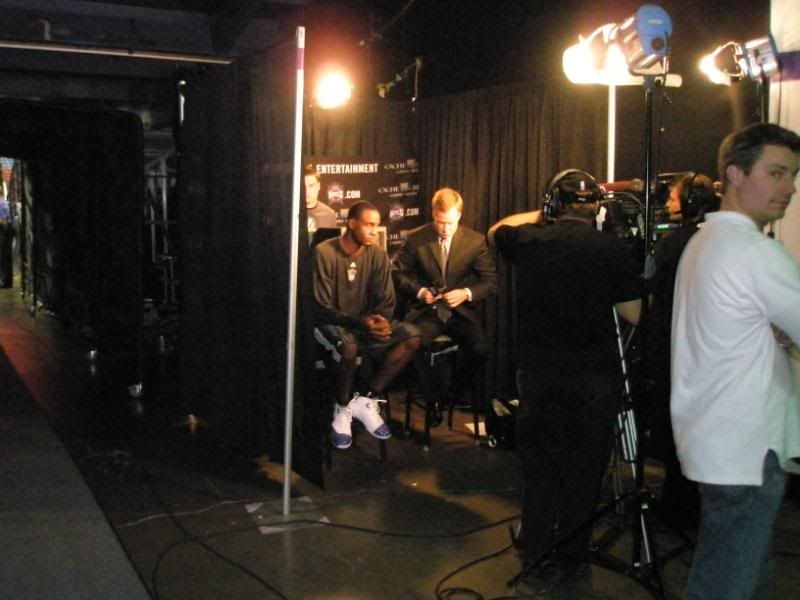 & then it happened...players started walking right by us. Brad Miller, Mikki Moore, Shareef Abdur-Rahim...all inches away from us. Then we noticed a familiar face in "street" clothes. NCAA Champion & Olympic Gold Medal winner, Mike Bibby: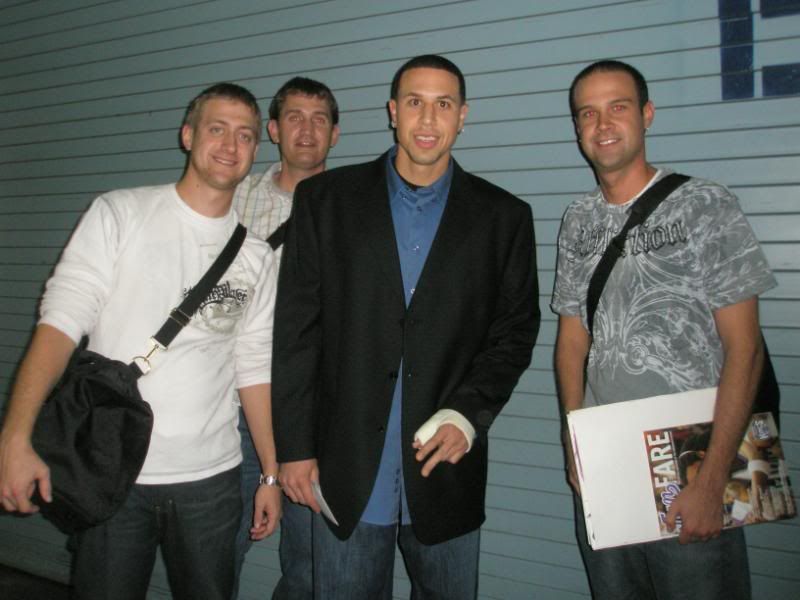 Me posing with a behind the scenes legend "Del." Del has attended every pre-season, regular-season, and post-season game for the Sacramento Kings. 975 in all (applause).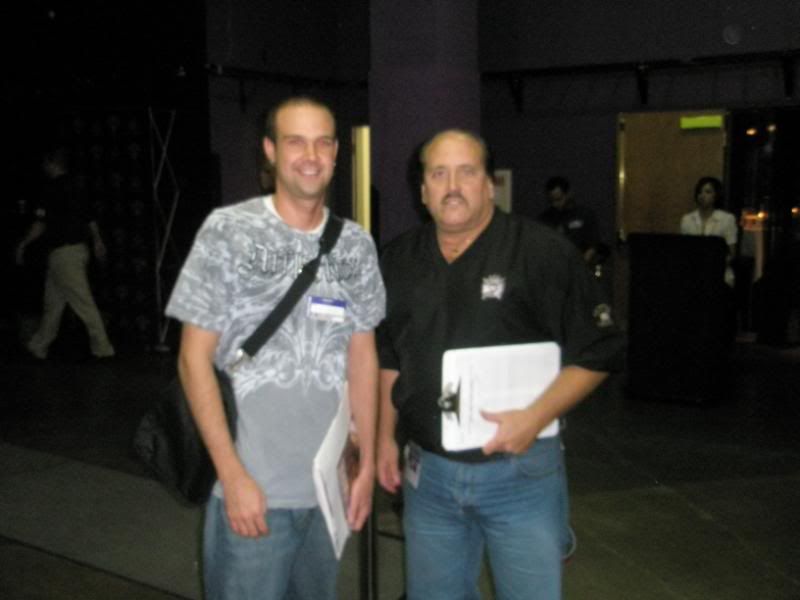 Heading down the tunnel
Eddy Curry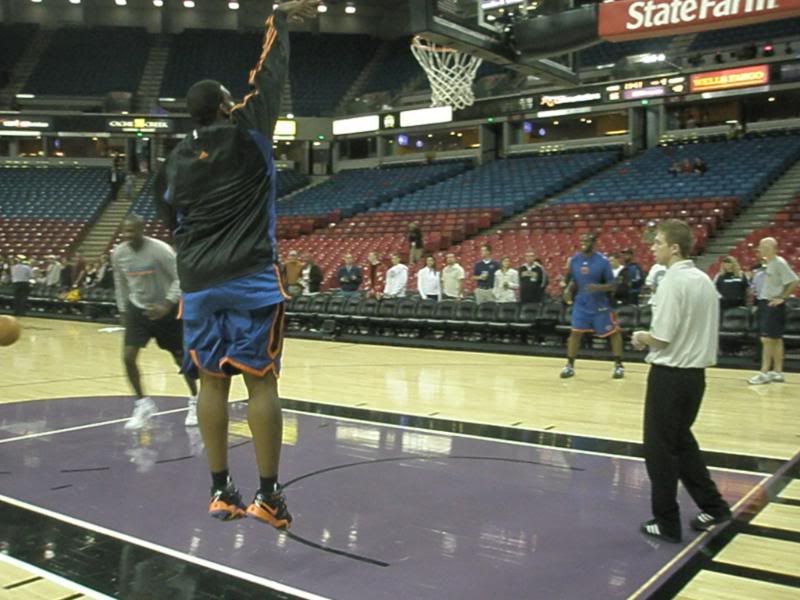 Kenny Smith in town for the game...I tried and tried to speak to him, but no luck...
Let's record history quick...I wish I had my old signmaker
Stephon Marbury warming up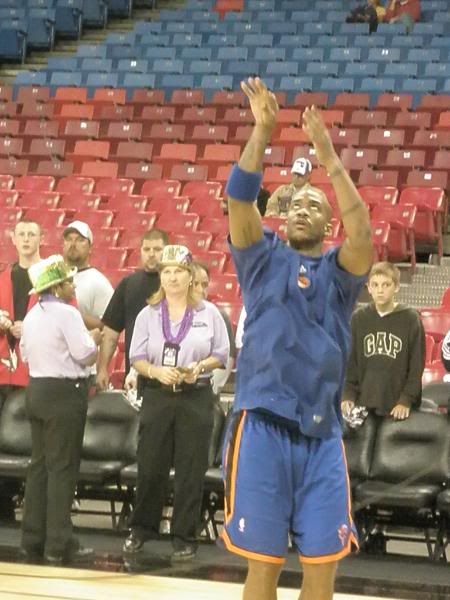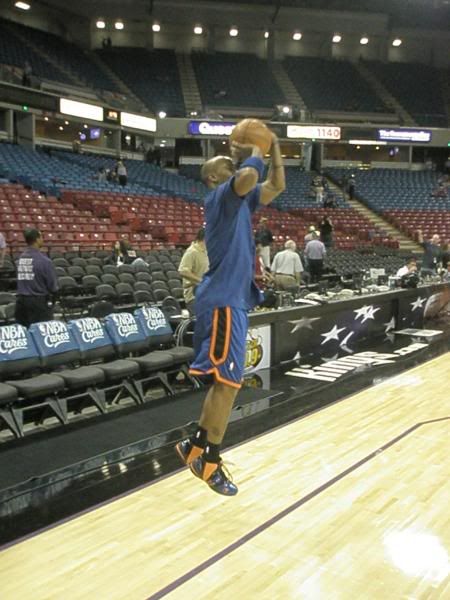 Me & "Handles" from the Harlem Globetrotters
Best Buy blimp ready to make its season debut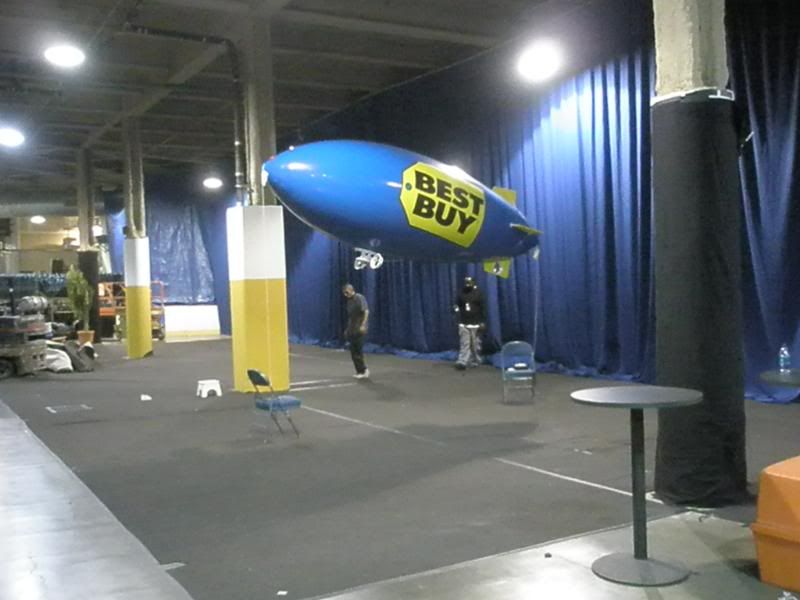 The old Kings' floorboards. Ready if called into action...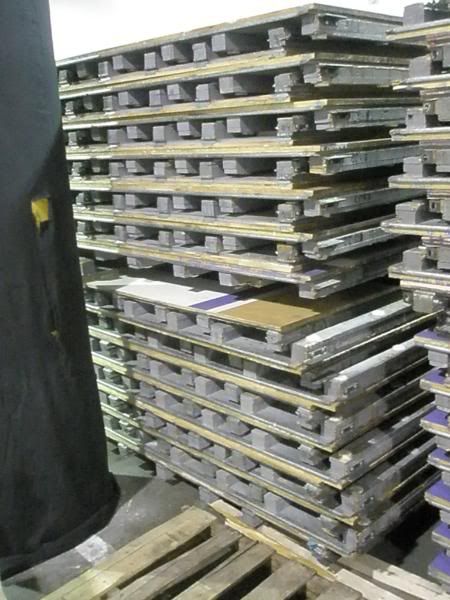 Sacramento's finest dance team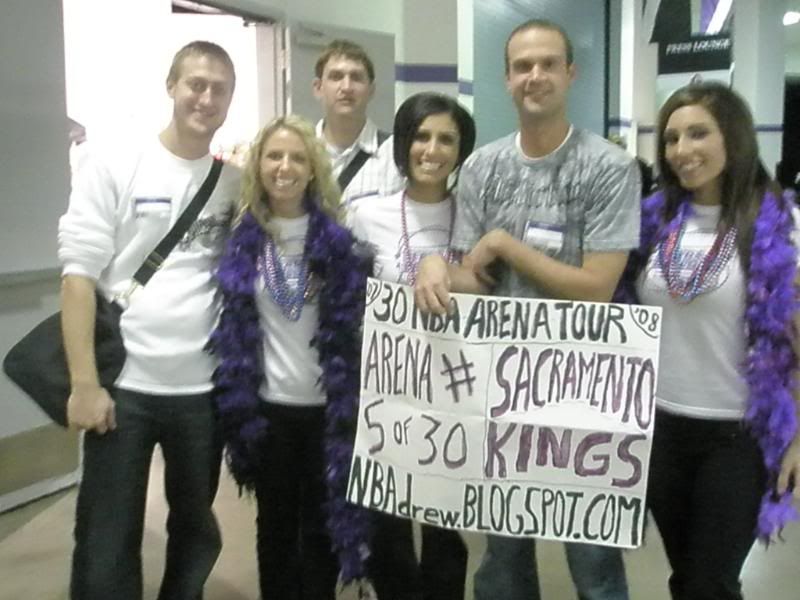 Myself and Jaime Morris Mills and Alex Sigua. Can't thank these two enough for an unbelievable time!
The Kings even treated us to a meal. Our view from the restaurant.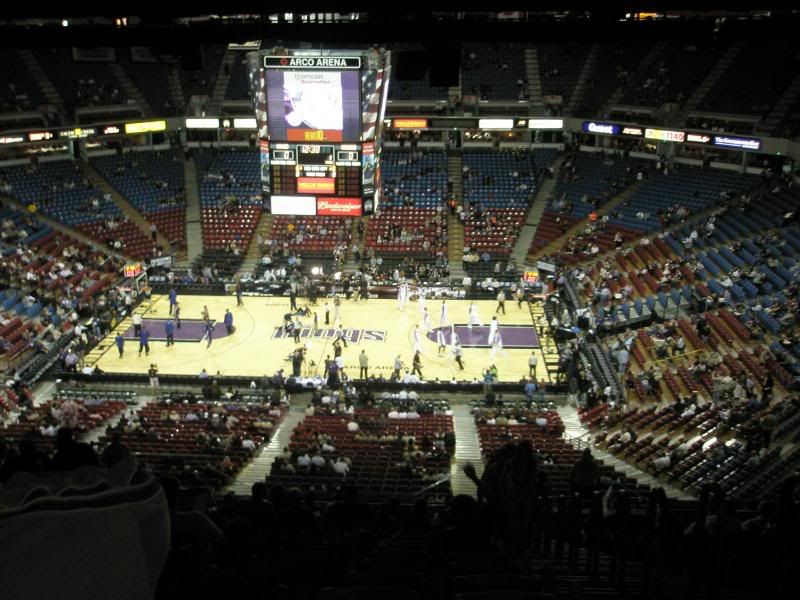 Our seats right above the Kings' bench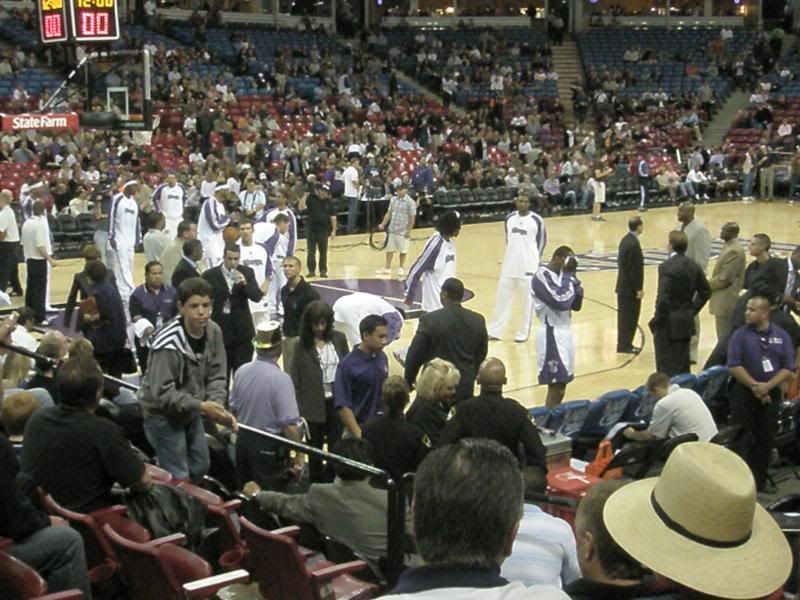 Gametime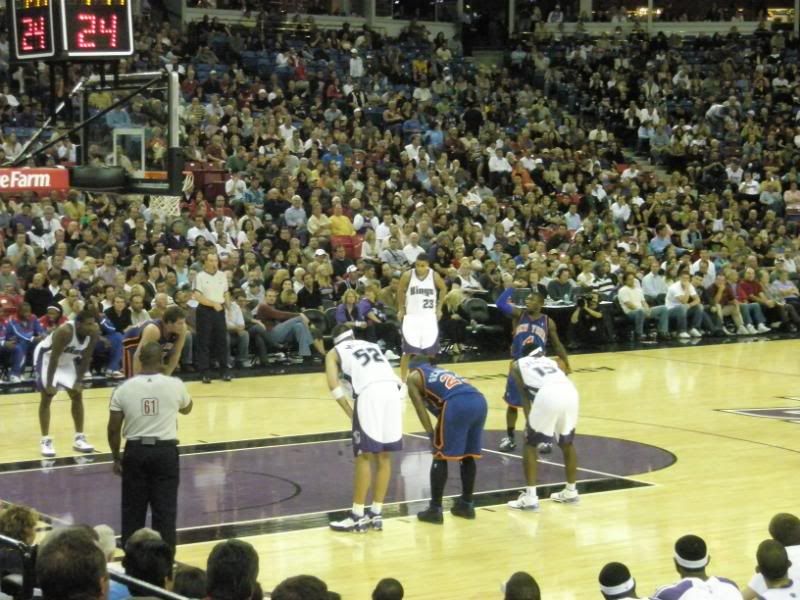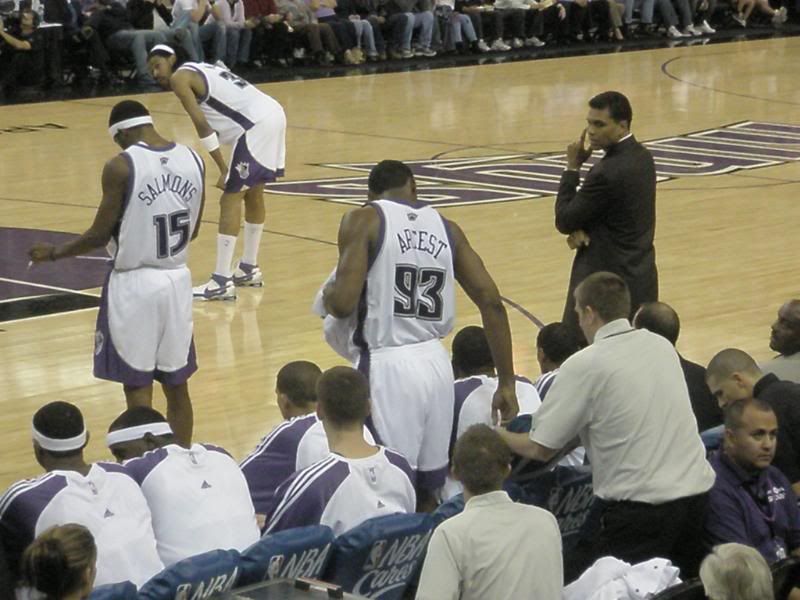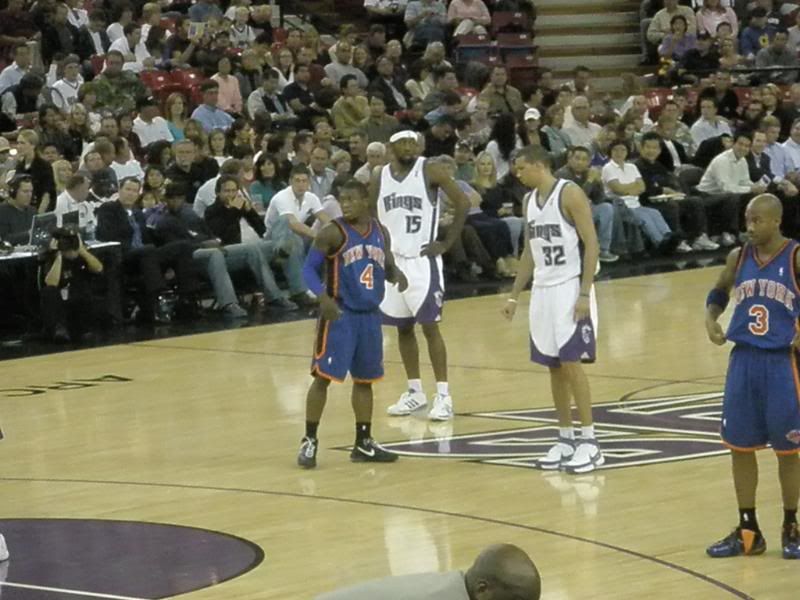 Harlem Globetrotters performing at halftime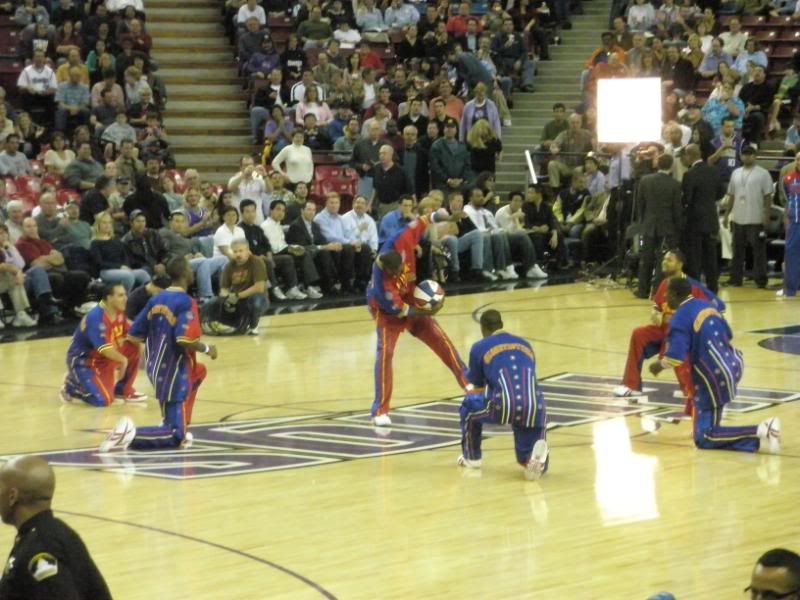 Ron Artest playing tough defense on the much taller Eddy Curry
Had a great time chatting with the friendly members of the Kings' team store
A FAN Hall of Fame...I'd love to make the NBA's fan hall of fame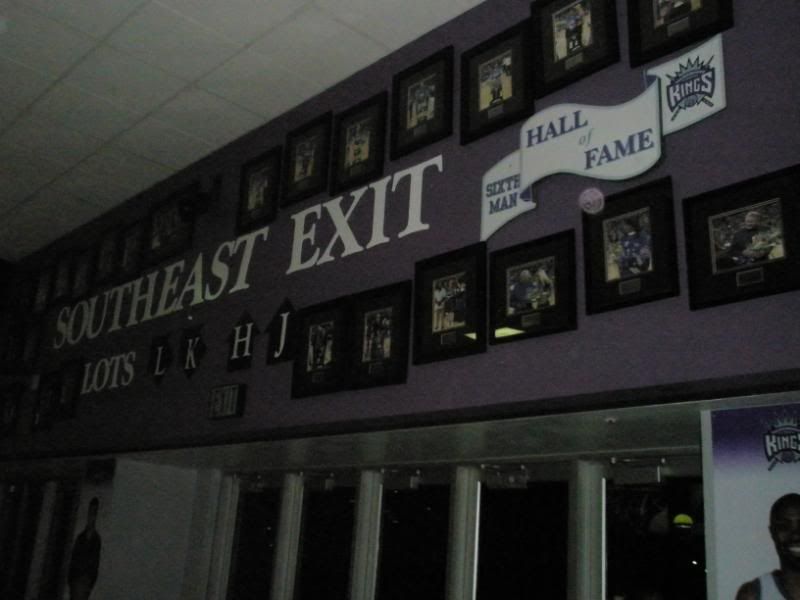 Clever promotion...give a pin, take a pin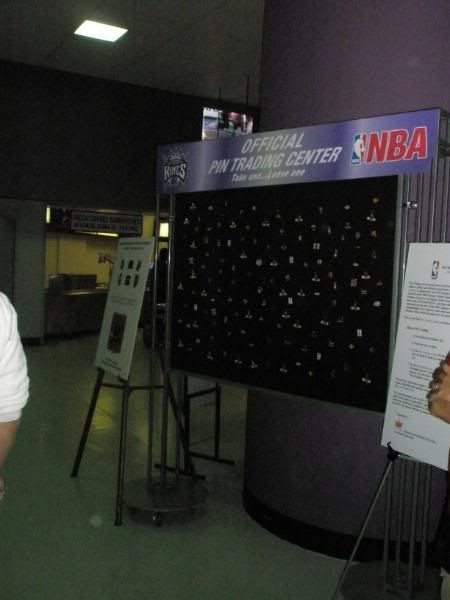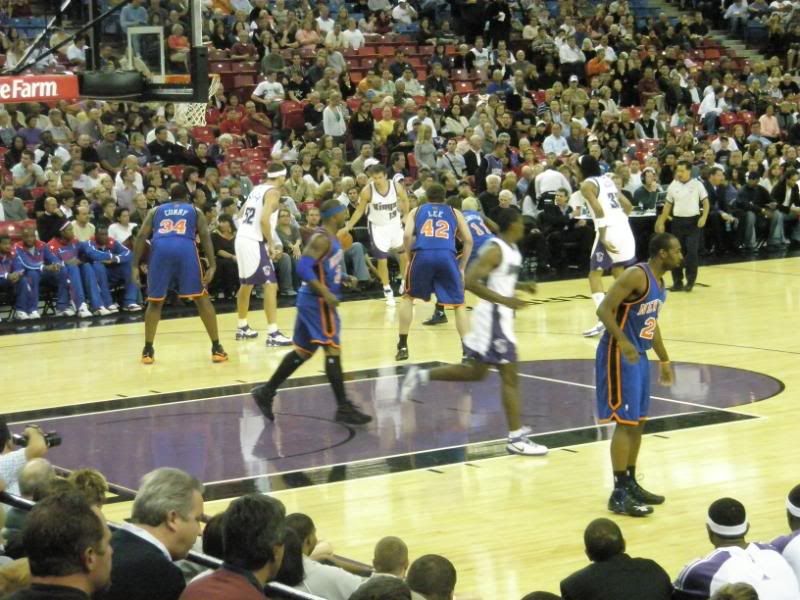 Mascot Slamson
In easily the most thrilling game of the season, the Kings pulled out a 123-118 Double Overtime win. Kevin Martin set the new NBA Season of Drew high scoring mark with 43 points. Although the stat board did not show it, I believe Ron Artest was the key player of the game. His defense on Eddy Curry at the end of the game and then fighting through a double team to make a "And 1" pass to Quincy Douby that was likely the deciding factor in the win.
Possibly the most thrilling part of the evening came after the game. I was offered the opportunity to talk about my tour on LIVE TV!!!! The show I appeared on was House Party Live with Jim Kosimore. Needless to say, I was extremely nervous as I've never been on TV and did not know what questions they would ask. As of publishing of this blog, I have not yet seen how the interview went from the perspective of the viewer, but I hope to have a YouTube link and/or DVD copy by the end of next week. Below are some still shots of the interview: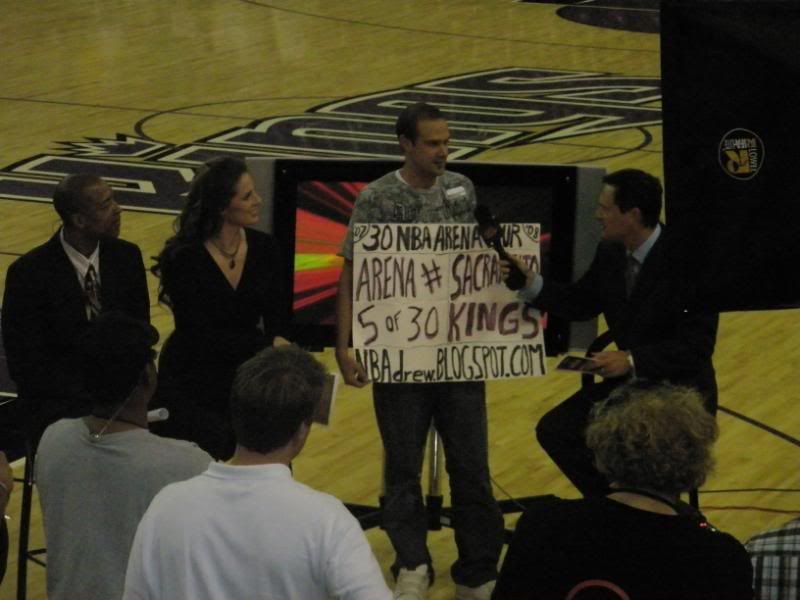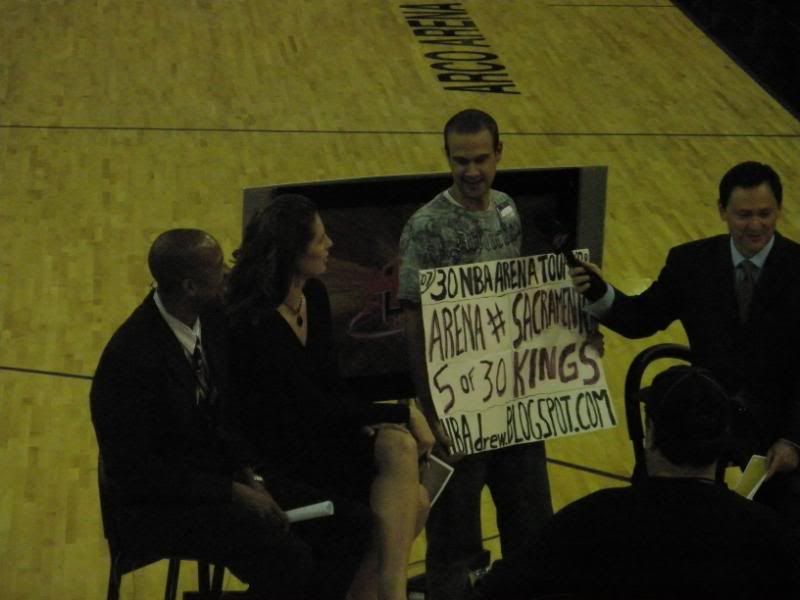 While every franchise has been unforgettable, this was clearly my most memorable. To have a photo with a player, get on live TV to spread word about my tour, to meet everyone in the organization from the team store personnel to the Director of Marketing was just an unforgettable experience. I was close to the action for one of the most competitive/best games I've ever watched. For one night, I felt so great with people coming up to shake my hand and saying "Is this the guy?" The Sacramento Kings clearly look out for their fans, and the fans would be crazy to let this team leave Sacramento.
Thank Yous: Jaime Morris Mills, Alex Sigua, Craig Smith, Jim Albert, Craig Amazeen, Andrew "the blogger," & Del.