Atlanta. Mother Nature was once again showing her disapproval of the NBA tour by dumping rain and fog upon the city. I brought sandals to wear, but they didn't even make it out of the suitcase. So once again, I'll have to revert to older pictures of my visit there in 2006.
I get the feeling that this city really saw a re-birth when the Olympics came through. You may remember Centennial Olympic Park...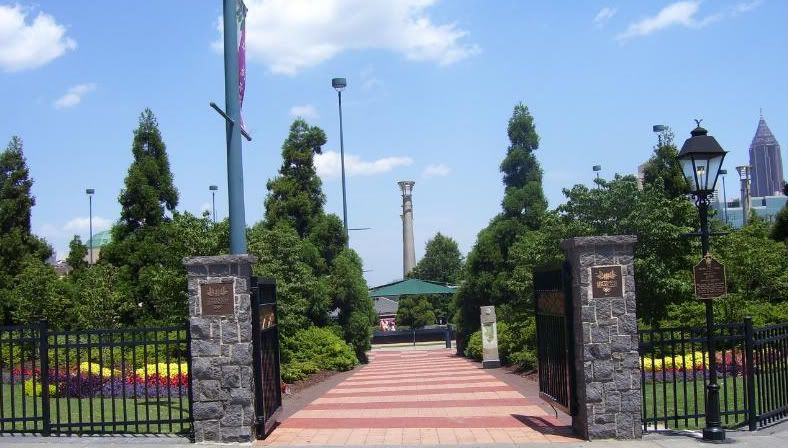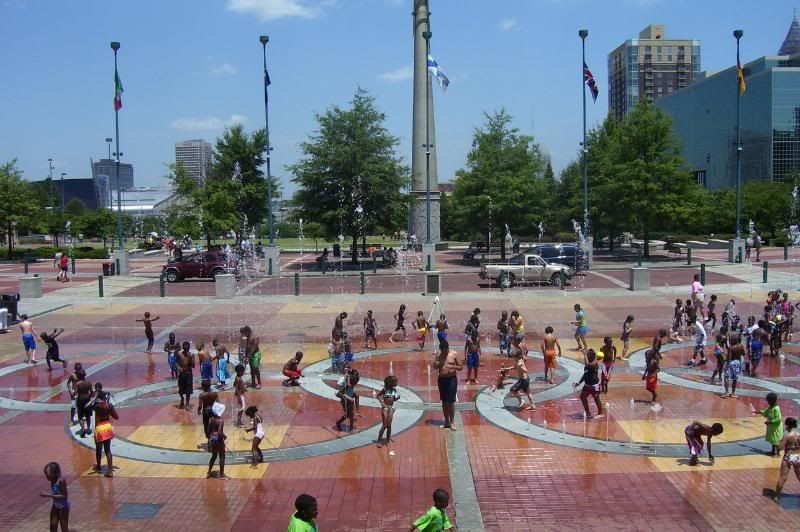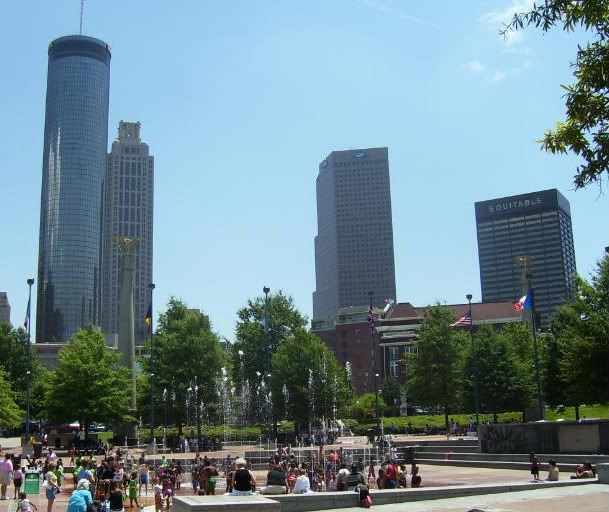 Some of the reflecting pools.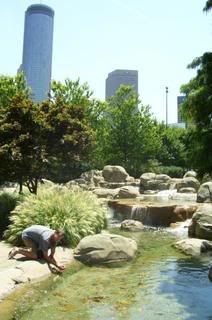 Said to be the World's Largest Aquarium, housing whale sharks, a hammerhead shark, and even some beluga whales.
Typically the symbol of Atlanta, the Georgia Dome looks to have withstood the recent tornadoes.
Having fun outside of the High Museum of Art. This is known as Cartoon House III.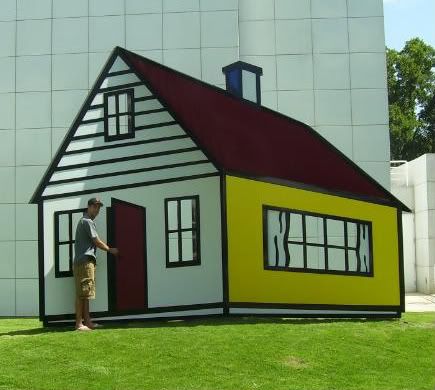 Some of the best skyscrapers in the country, including Peachtree Tower and the Westin. Below is yet another Bank of America building.
If you head out towards Turner Field, you can see the Olympic Torch.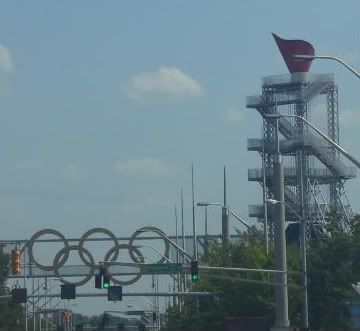 While I didn't take any photos of it, make sure you check out "The Underground." It's basically lots of shopping recessed below the sidewalk. All kinds of food and other vendors.
Coca-Cola World. Get there early - lots of long lines. If you look close, you can see the gold dome of the Atlanta state capital building.
The CNN Center - attached to Phillips Arena.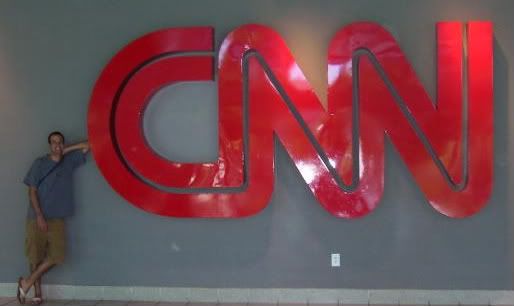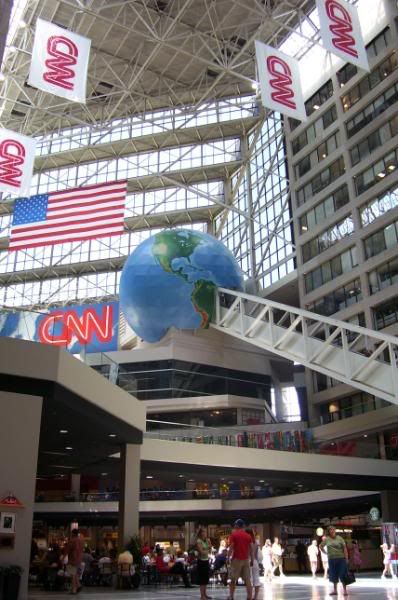 This time around, I decided to stop at Stone Mountain, which is one of the largest pieces of exposed granite in the world.

Unfortunately this place is a popular "field trip" destination for young children, which completely ruins the beauty of the place. Within an hour, I was so annoyed with all of the rugrats' yelling and screaming that I had to get out of there immediately If you want to enjoy this place, I would recommend going some time when you suspect that kids wouldn't be there.
You take a tram up the the top.
Now some of these pictures will look like they are from another planet. The fog was so dense that you couldn't see 50 feet in front of you. I'm told that on a clear day, you can see the Atlanta skyline.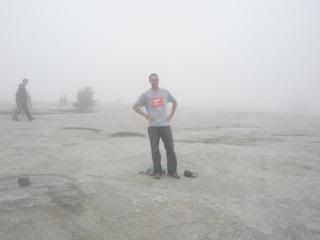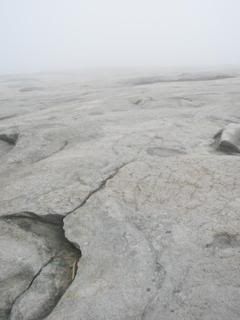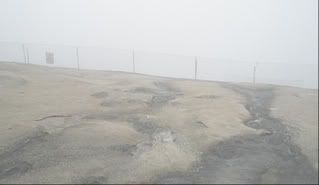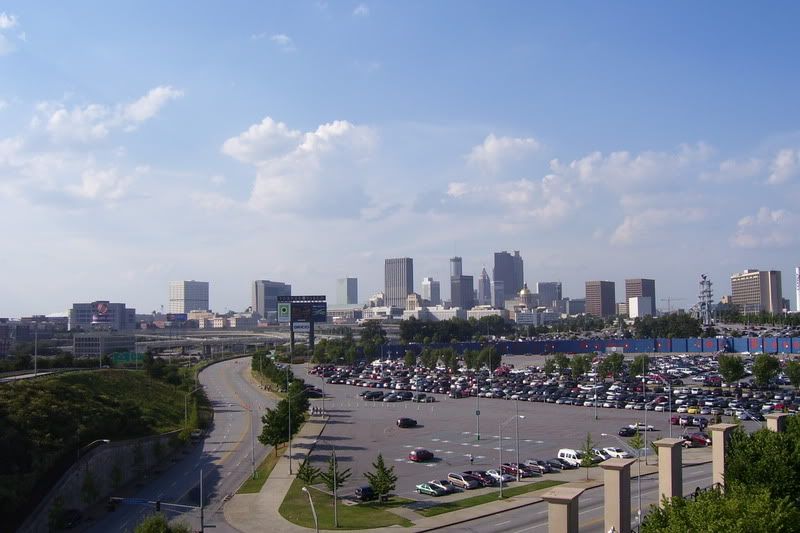 The Confederate Memorial Carving. Features Jefferson Davis, General Robert E. Lee, & Thomas J. Jackson.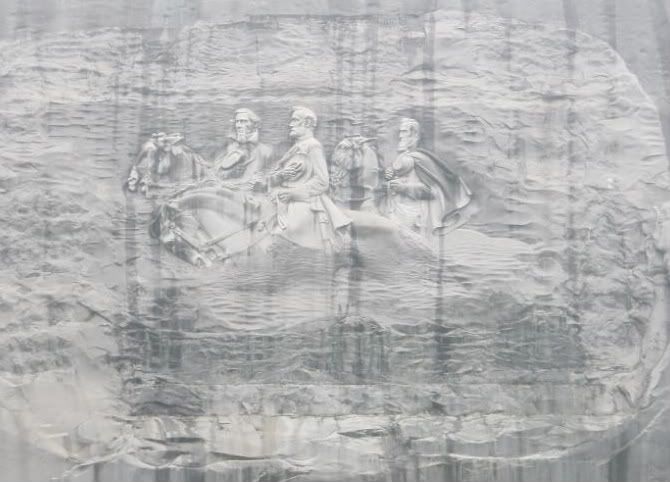 Don't leave Georgia without having a peach!