After a lovely 4 hour drive, Craig and I arrived in Charlotte. It was yet another day of disgusting NBA Tour weather, so Craig and I weren't able to do too much sightseeing. We arrived at the arena a bit early and met Michael Thompson who provided us with two great seats. What is best about the arena is that there is a bus terminal right across the street and the train stops right next to the arena as well. Plenty of transportation to and from the games. Parking wasn't too expensive either.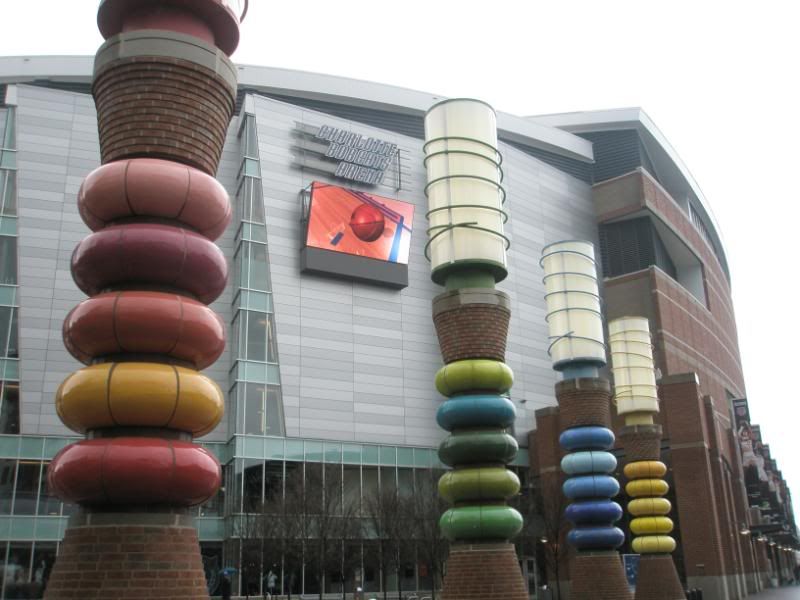 When we were there on April 6, it was known as Charlotte Bobcats Arena. By April 8, it would be known as Time Warner Cable Arena. This is a shame because it's another corporate name, but even more so because Time Warner Cable provides some of the worst service I've ever dealt with.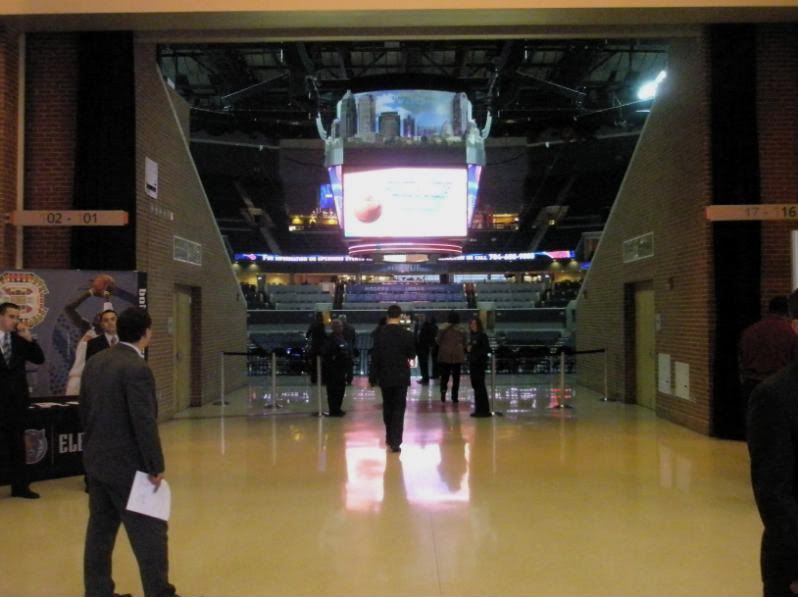 Fans can peer into the practice court from outside the arena.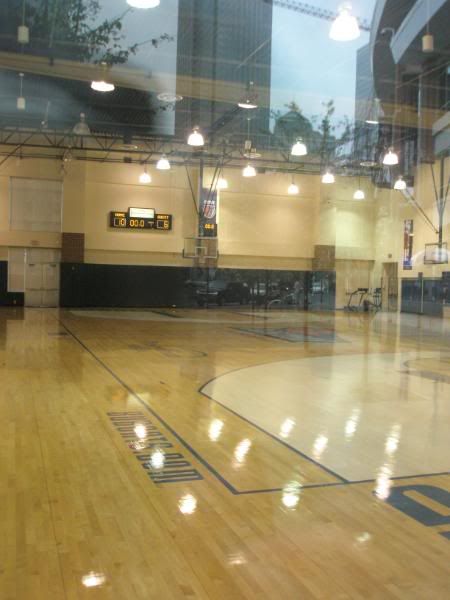 Unfortunately the Bobcats asked Ron Laurita to show us around. Of all my visits, he was THE MOST comfortable person to speak with. He was clearly annoyed that we were there and had no interest in answering any of our questions. We followed him around for a bit, but he wasn't pointing out any sights or making the slightest effort to converse with us. Eventually, we couldn't keep up with his speed-walking and were questioning ourselves as to why we were even near this guy.
Some views of the court.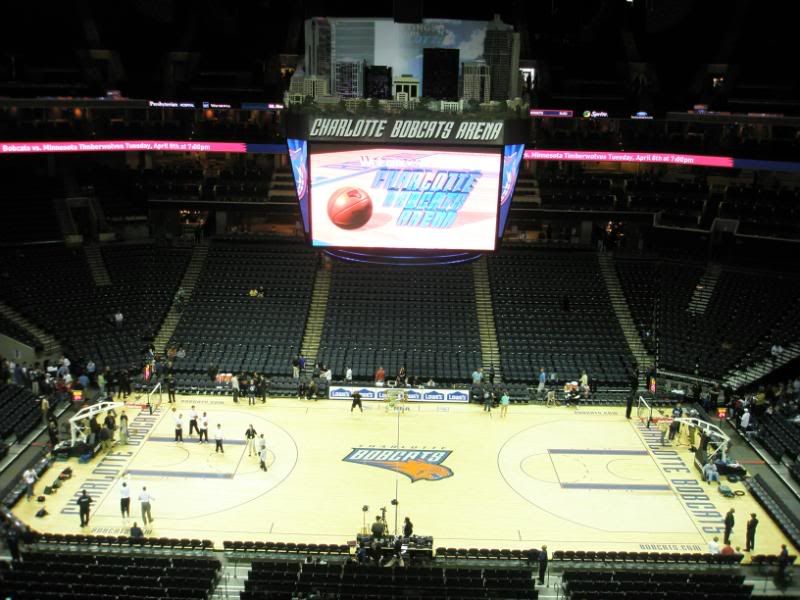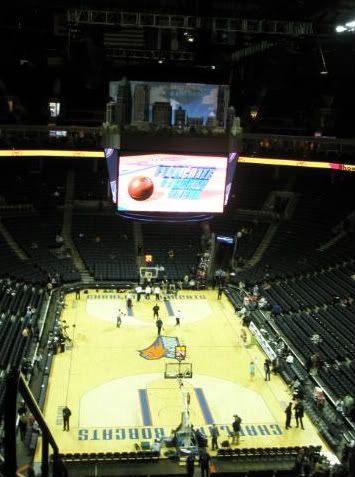 Mr. Thompson gave us two passes to "Back Court," which is a club that select ticket holders can access before, during, and after the game. At halftime, we were able to enter and get free soft drinks as well as other appetizers. It was a bit annoying though because there was also a band inside that made it so obnoxiously loud that you couldn't hold a discussion with the person next to you.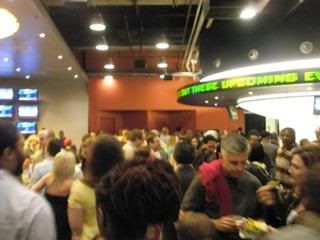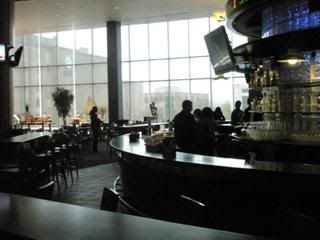 Some shots from around the arena.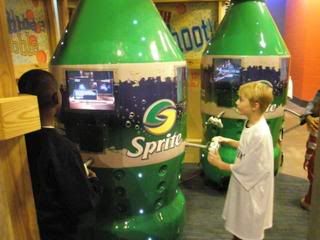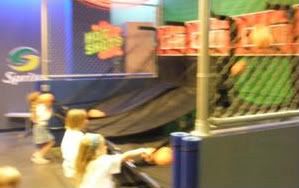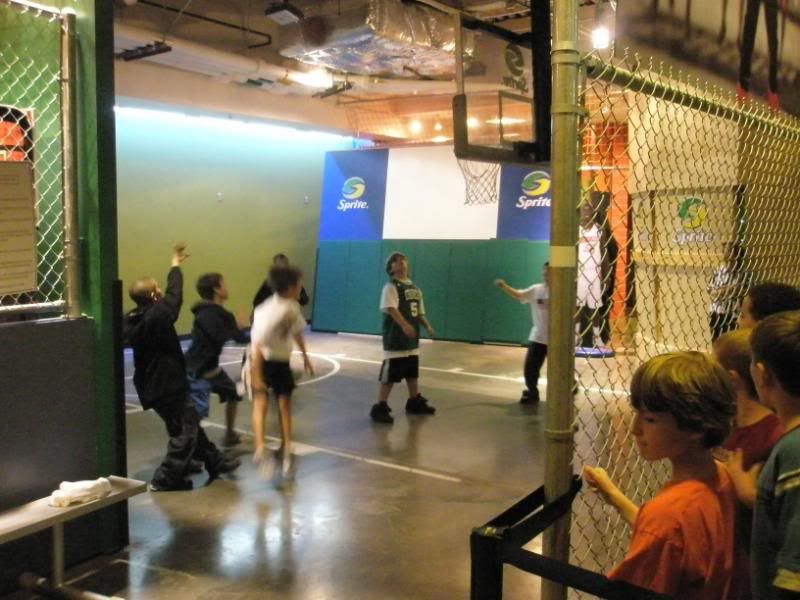 What surprised me most was that for such a new arena - it still had the "cement palace" feel and lots of empty spots. While the Bobcats don't have a lot of history, you would think they would find something to fill all of this empty space, whether it be a revenue-creator, art, or something relating to the franchise.
"Frequent Fryers," "Pie in the Sky" just to name a few.

There is lots of interesting artwork throughout the arena. Throughout there are all sorts of references to Charlotte's heritage, including the ticket office and the concessions.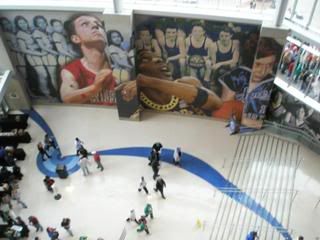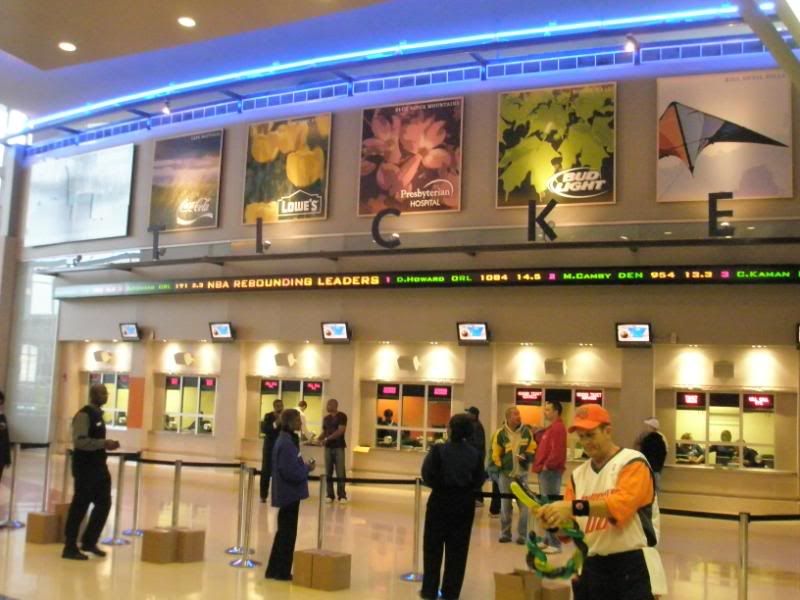 The franchise definitely sells the Jordan name. Many references to Jordan throughout the arena, including his shoes. The team apparel is the only apparel in the league with the Jordan logo.
I guess they have to remind you where you're drinking the Bud Light, which was enjoyable with my panini.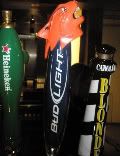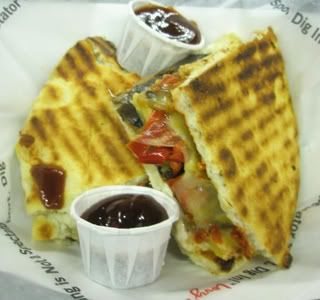 Prior to the game, we saw some interesting personalities...
Ray Allen working out with his midget friend. Allen wouldn't play in the game that night.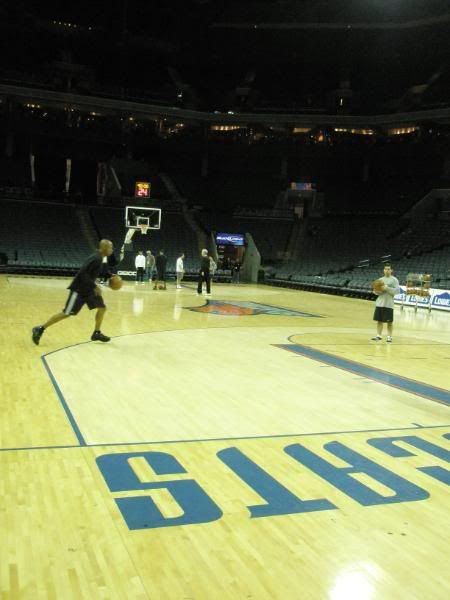 It even looks like the Celtics have a certified leprechaun on their payroll...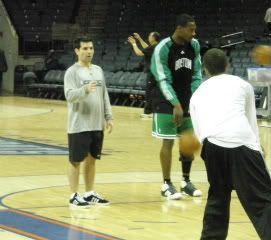 If it wasn't embarrassing enough to have the nickname of "Big Baby," he also had to sport this ridiculous haircut.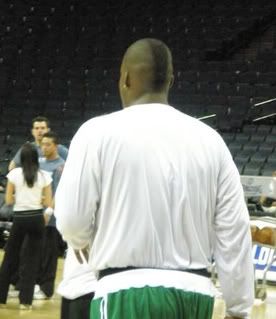 Adam Morrison and Sean May working their way back from injuries. Looks like Morrison still won't part with that moustauche.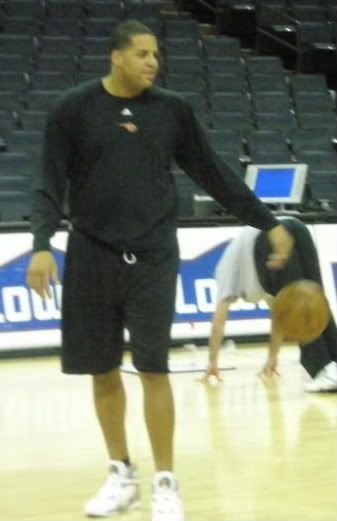 I'm guessing that this was Brian Scalabrine's son?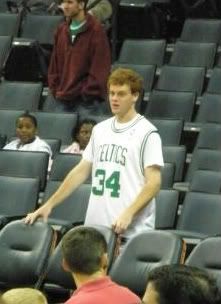 Some views of the scoreboard. Clearly my favorite to date and is officially the largest video screen in the NBA.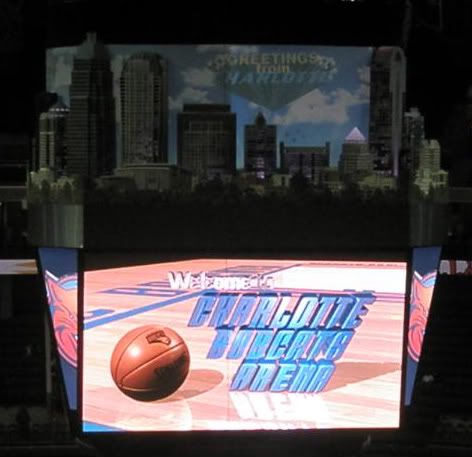 Mascot Rufus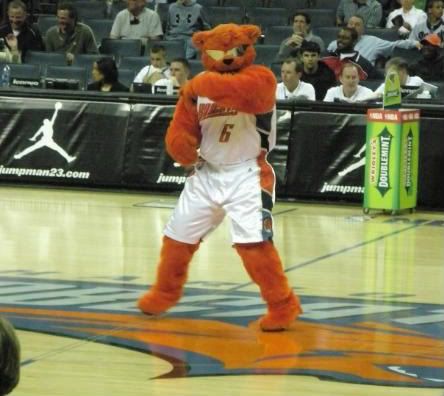 Tip-off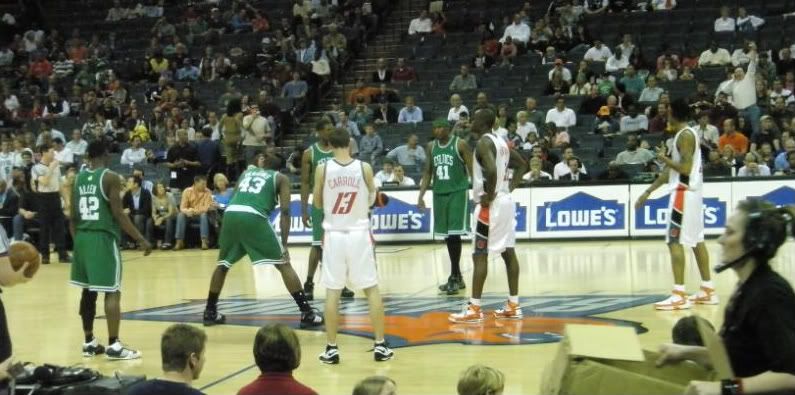 I really lucked out seeing the "after" effects of many of the key NBA transactions in the second half of the season.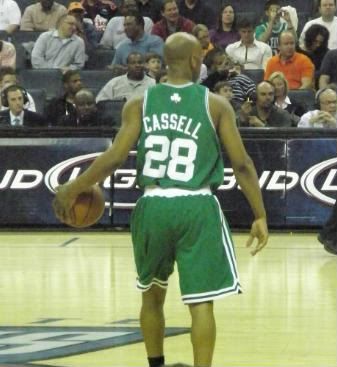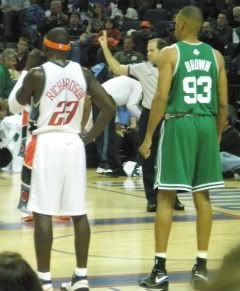 Just when you couldn't take any more of the Rihanna "Umbrella" song, the dance team
has a whole performance based on the song.
The halftime act was Dan Menendez, the Piano Juggler. One of my favorite acts to date.
-
Just when we had all forgotten about him, Earl Boykins shows up with another team.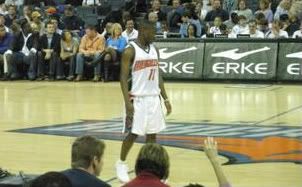 Unfortunately, the so-called "Big Three" all sat out this game. Ray Allen actually made it to the bench in his suit, but Garnett and Pierce were no where to be found.
I would've believed this to be an easy win for the Bobcats. The Celtics reserves however, appeared that they wanted to prove that this team was more than the "Big 3." Leon Powe led the way with 22 and James Posey added 19. Earl Boykins energized the Bobcats for a quick spurt during the 2nd quarter, but other than that the Celtics dominated this game and won 101-78. This win clinched the largest season turnaround in NBA history as the Celtics were now 37 wins better than the year before. The team also locked up the #1 seed with the victory.
It was great to see a healthy Emeka Okafor. Here, we see him at the free-throw line.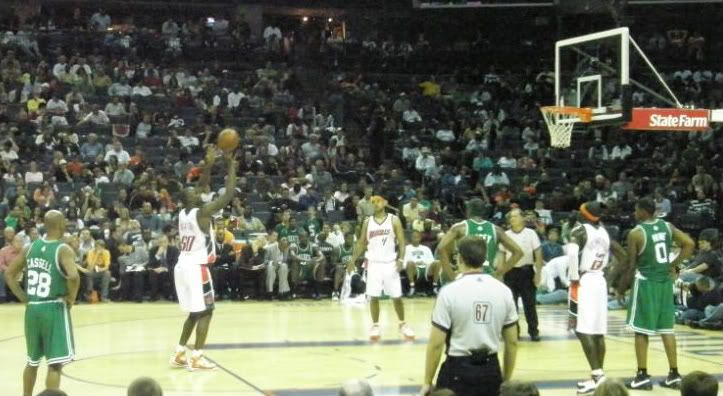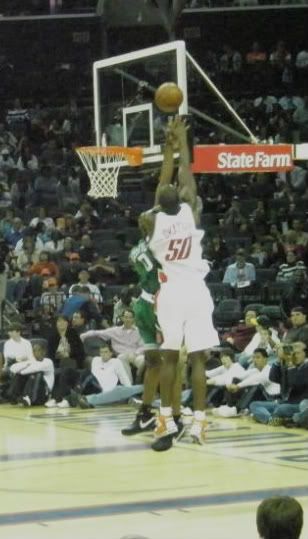 Tony Allen driving into some traffic.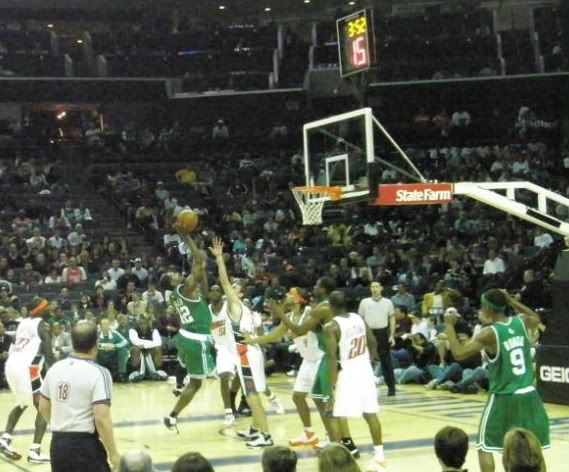 Jason Richardson soaring to the rim.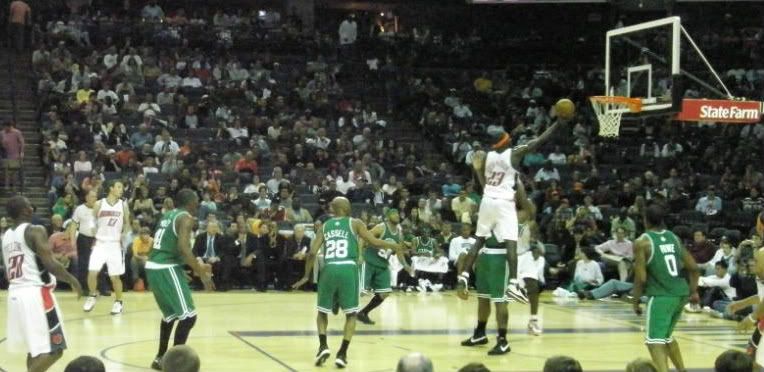 Okafor and Cassel waiting to check in
Jason Richardson losing his temper late. Good to see he's still passionate even when his team is eliminated from playoff contention. Okafor is clearly trying to keep him cool, but a technical would result.
Raymond Felton puts up a jumper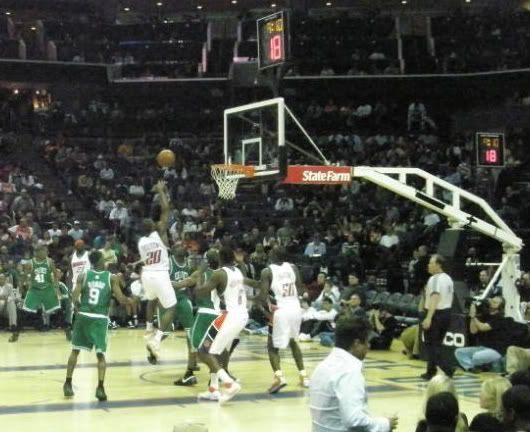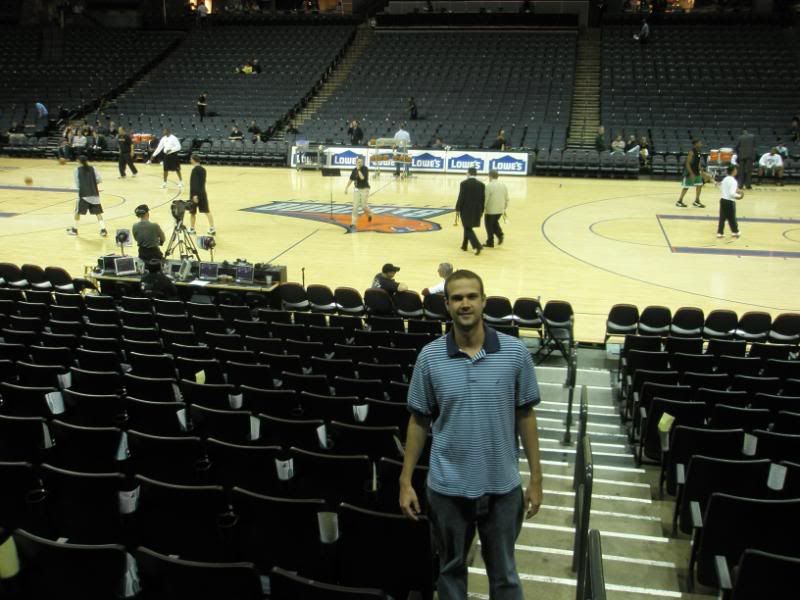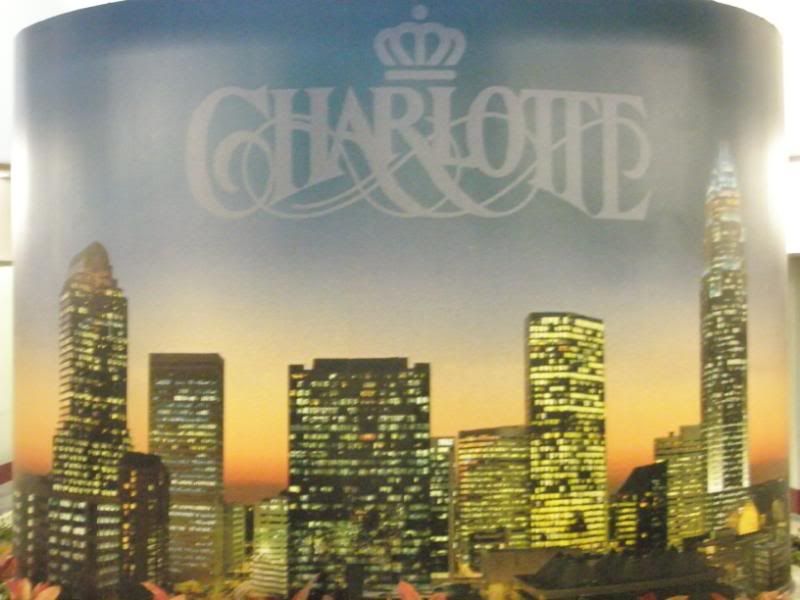 Independence Square. At each corner is a different bronze statue representing commerce, industry, transportation, and future.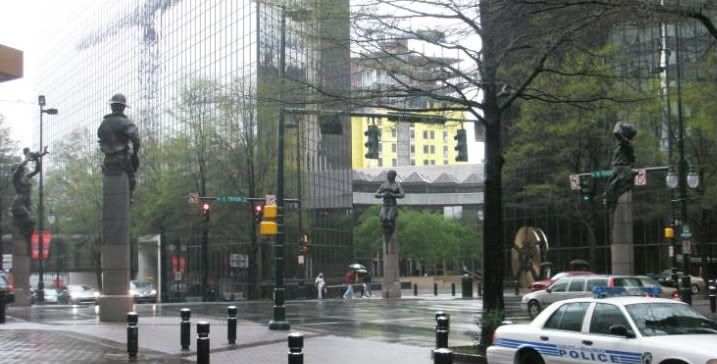 The miner here is to represent commerce.
Other Charlotte sculptures.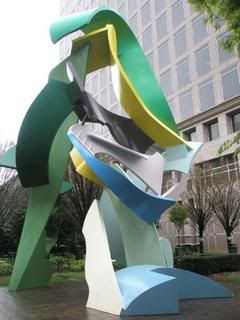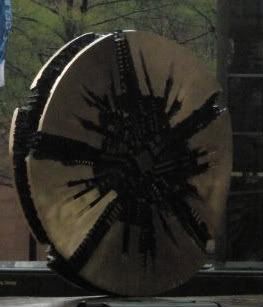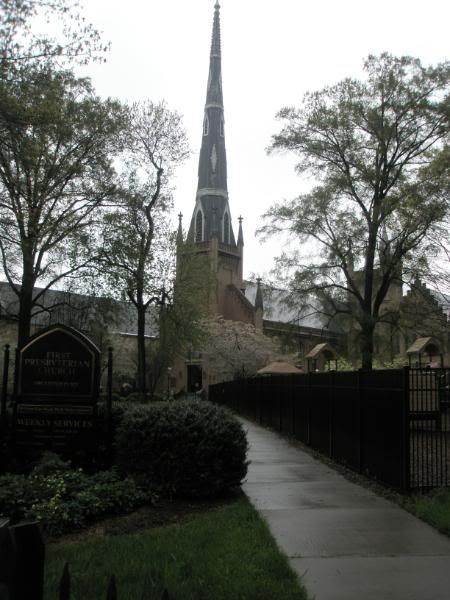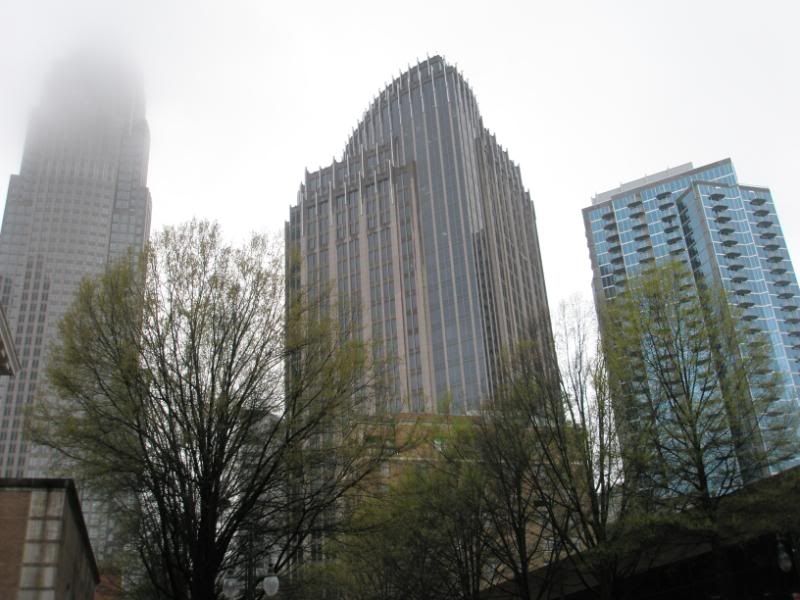 Thanks to Craig Smith and Michael Thompson.
Time to go home!