It seems that every time I've been to Detroit, it has been in passing and I haven't had the opportunity to wholly take in the city. If there's one thing you're guaranteed to find, it is casinos...lots of them everywhere.
Greektown, and the casino downtown is always a good place to start.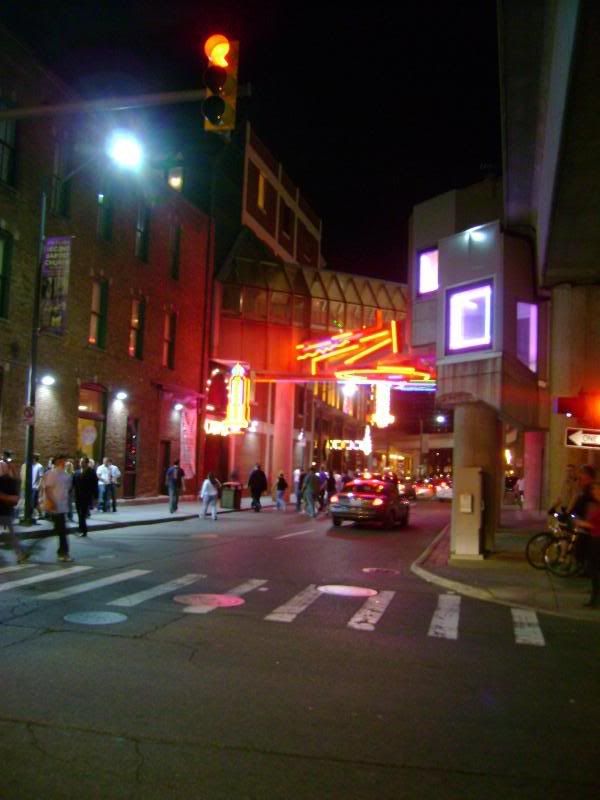 You're sure to find some automakers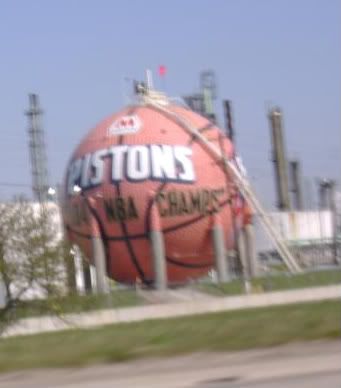 The Fox Theater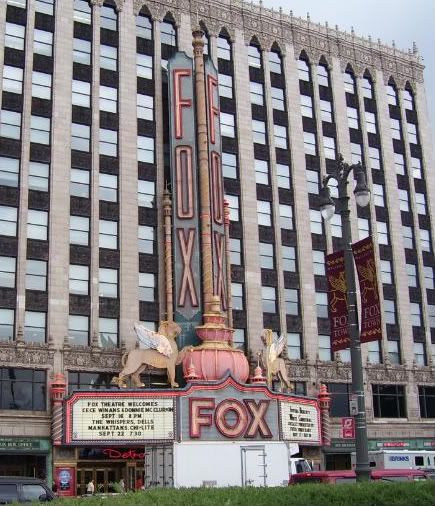 Right across the lake from Detroit is Windsor, Canada.
The "People Mover (cement structure)" is the way to get around.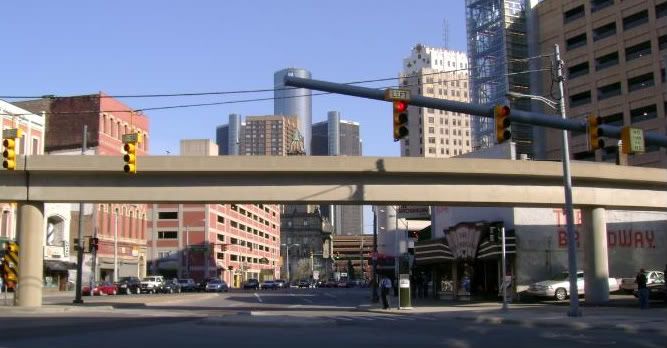 The Joe Louis fist
One of the most beautiful modern stadiums - Comerica Park.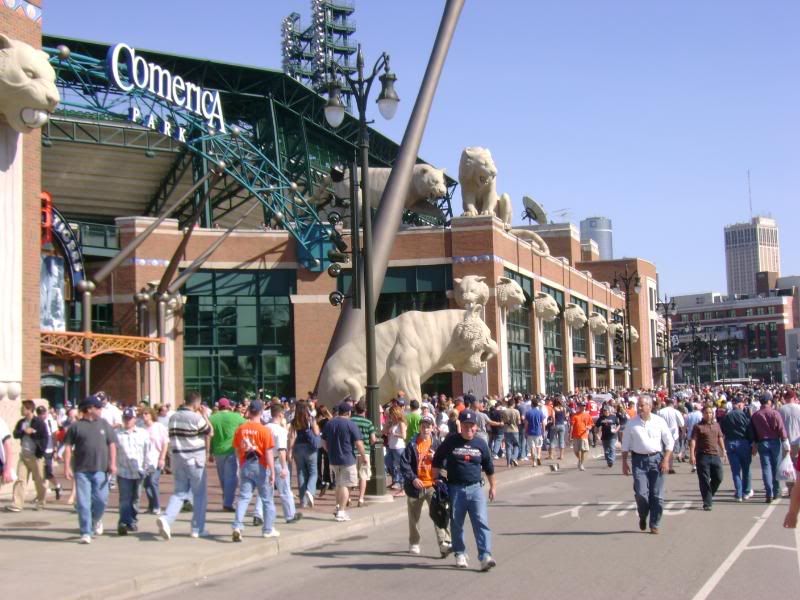 There's an interesting bar across the street from the stadium. Anything look odd here?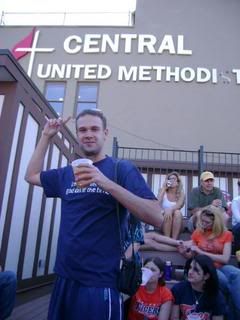 View from the bar of both Comerica and Ford Field
The GM Renaissance Center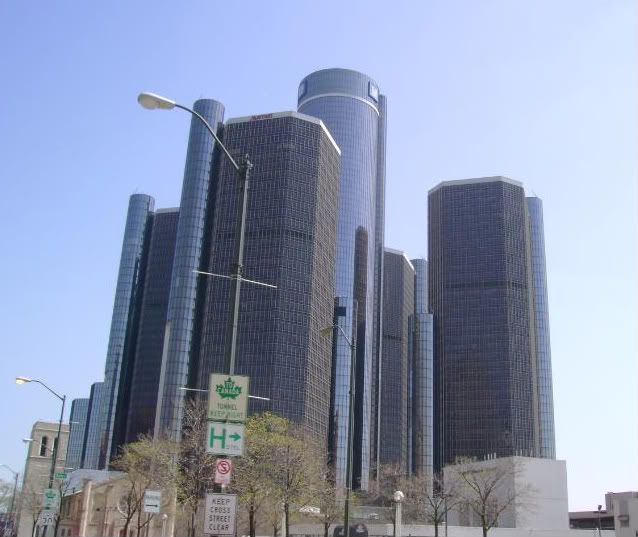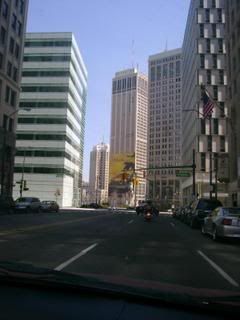 Tiger Stadium still somehow standing. The area around has died however, the roads haven't been repaired and it looks like several businesses around the park have folded.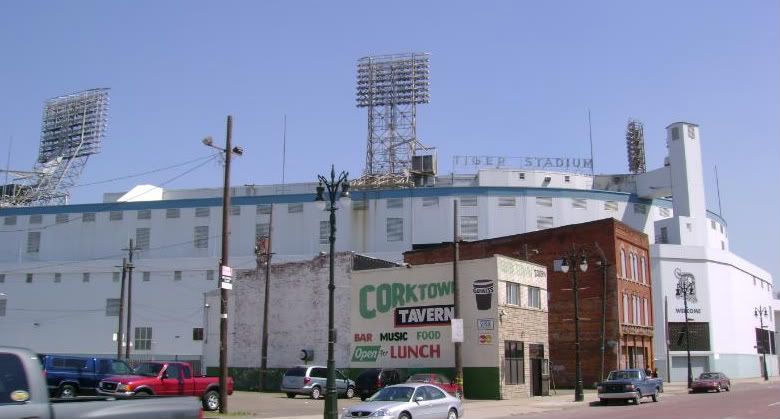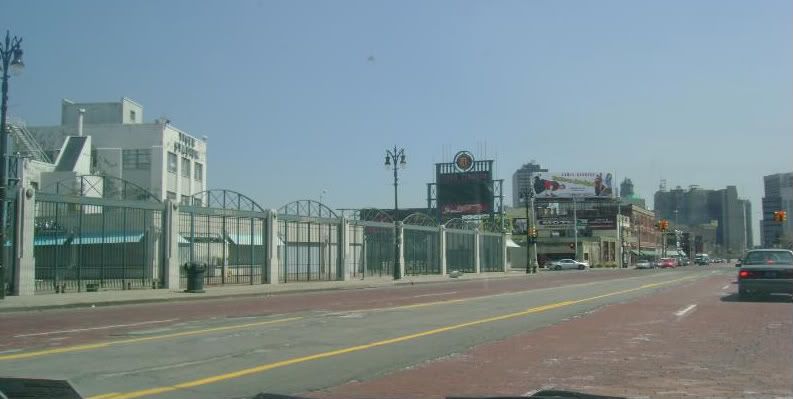 If you're a cereal fan, maybe you want to stop in Battle Creek, Michigan.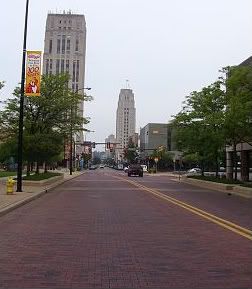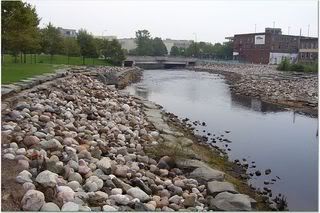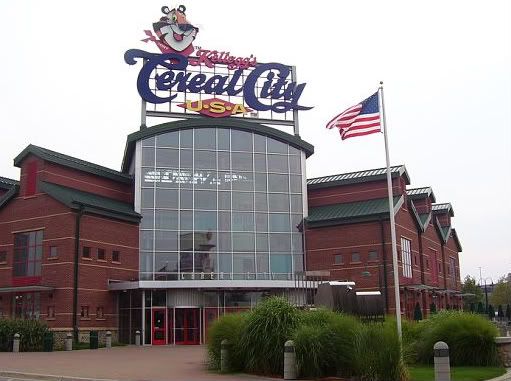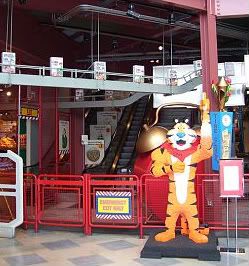 I don't know how I stumbled upon it...well being from central Pennsylvania - I'm close to cities such Blue Ball, Intercourse, and Paradise. And I was even close to the infamous
Centralia
. It was probably after driving through Santa Claus, Indiana that I researched cities with strange names. Then I cam across a gem.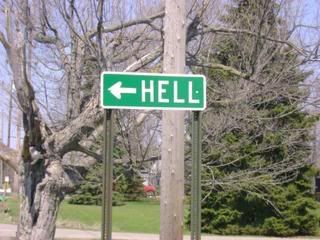 No, I'm not kidding...it's
Hell, Michigan
.
Check out the souvenir t-shirt.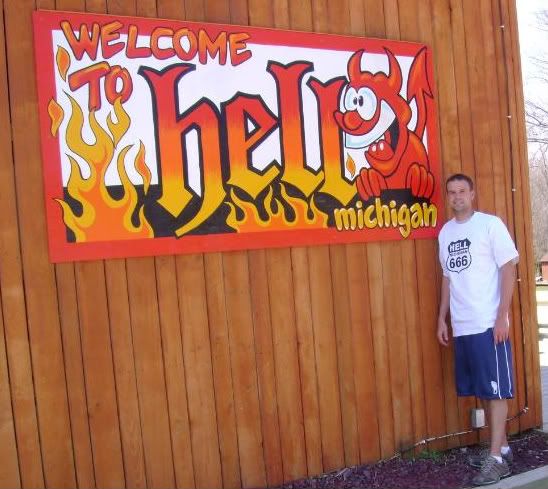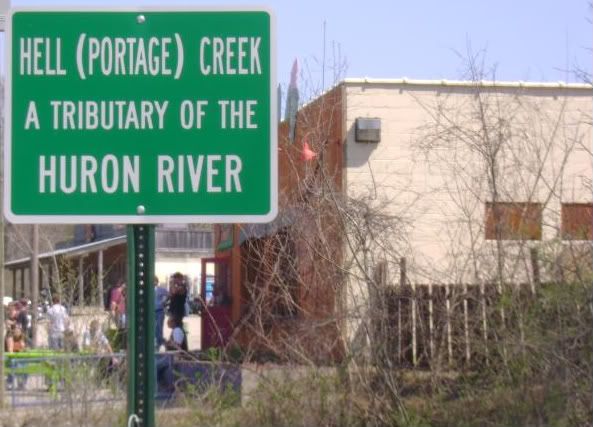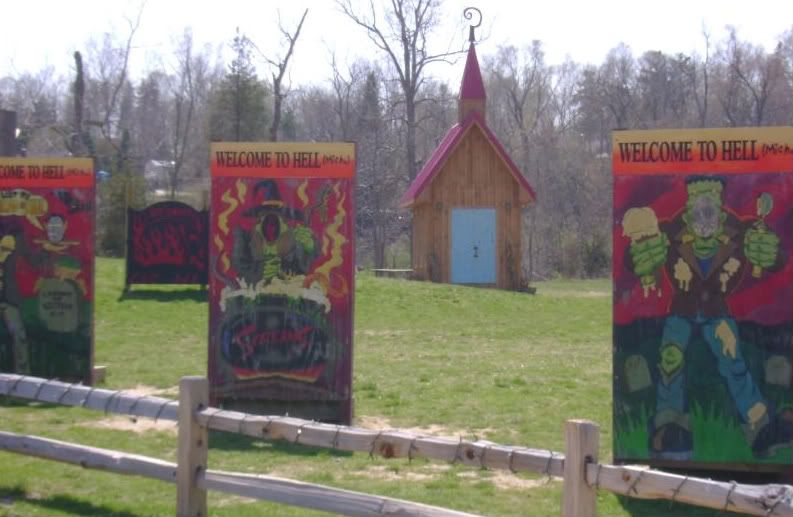 The Dam Site Inn - apparently appeals to people who like 2-wheeled vehicles.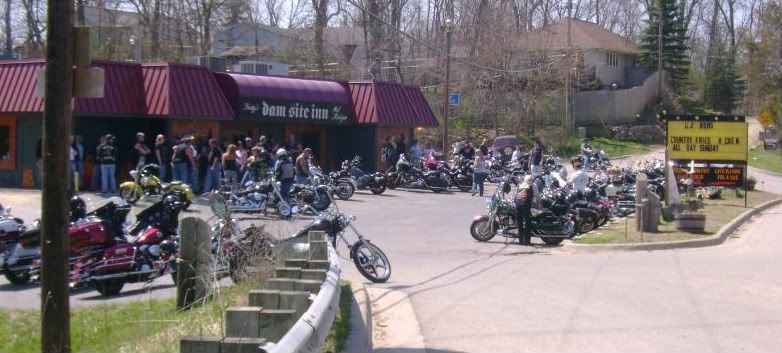 No joke...you can be married in Hell's chapel.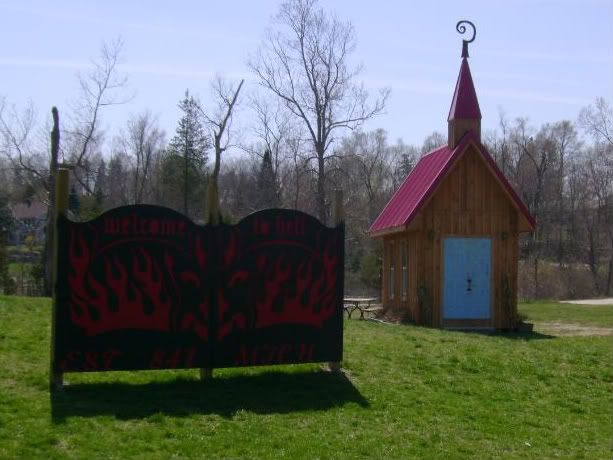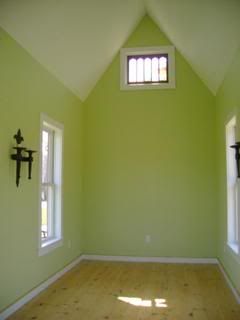 Last item. Everywhere I go, I get a souvenir postcard, however while in Detroit I neglected (well not neglected, Wes can explain) to get a postcard. If someone in the Detroit area could send me a Detroit postcard (un-addressed in an envelope), I will send you a $10 check. Please help!